Would you believe I made this pattern over Christmas, and haven't had a chance to publish it yet?! Time to change that – please allow me to introduce you to my Airedale Terrier. Called 'King of Terriers' because it is the largest British terrier, it has a very distinctive appearance with its squared-off body shape and squared-off face!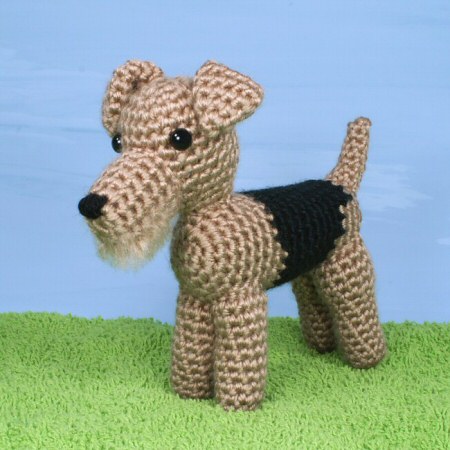 My Airedale pattern comes with instructions to give it a fluffy beard, and instructions to make one with just the square muzzle shape and no additional beard (it looks more like an adorable Airedale puppy this way!) so you can take your pick and choose the look you prefer. The AmiDogs Airedale Terrier amigurumi crochet pattern is now available in the PlanetJune shop!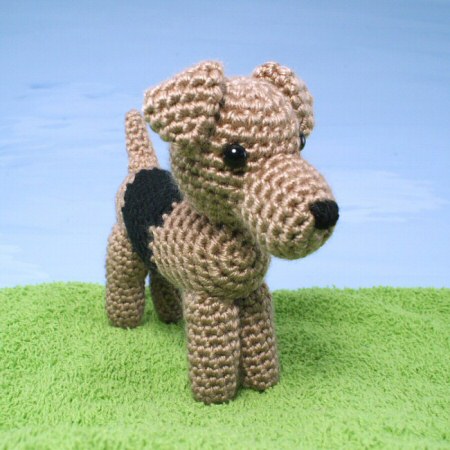 If you're tempted by my AmiDogs patterns (the Airedale is the 14th in the series!) don't forget that when you pick a custom set of your favourite three breeds, you get the third pattern for half price! To take advantage of this, choose the AmiDogs Custom Set listing in the shop (you won't get the discount if you add three patterns individually to your cart).














Have I missed your favourite breed(s)? I'll be designing more AmiDogs patterns this year, and I'd love to know in advance which breeds might be popular (although I have a few on my 'must do' list already!). If you don't see your favourites in the little pics above, please leave me a comment with your suggestions and I'll take them into account when I'm picking new breeds to add to my kennel 😀