…and that means it's time to wrap up the Groundhog-along!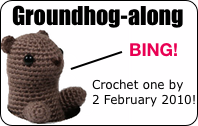 First, let's cover the all-important prognostication: will we have 6 more weeks of winter? Punxsutawney Phil, Shubenacadie Sam and Wiarton Willie all saw their shadows this morning, forecasting 6 more weeks of winter. But, in my totally overcast Waterloo garden, my amigurumi 'hog had a different story to tell, saying "I see no shadow. Please can I get out of this snow and get back in the warm? My tail is all wet!" (He's a little spoilt from living in the lap of luxury on my desk all month). So that's one vote for an early spring!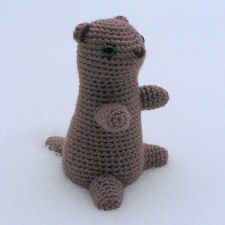 Now let's take a look at some of the other amigurumi groundhogs! (All the following photos are copyright their respective owners.)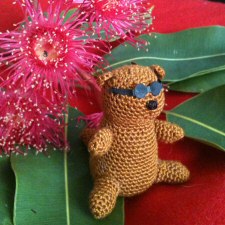 Other 'no shadow' votes come from mallallory's Japanese groundhog and IdaDown's tiny Aussie Bruce (a mini-hog at only 2″ tall!), although as they are clearly enjoying non-wintery weather already, I'm not sure how much stock to put in their predictions!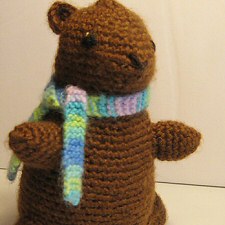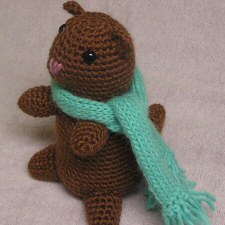 Refashionology's Gretchen (note the cute embroidered eyes) and sarahwww's little guy both wrapped up warm in knitted scarves!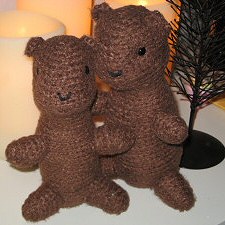 SparklyShiny made 2 sizes of groundhog using different sized hooks, and Craftygal1965 made a cool albino groundhog!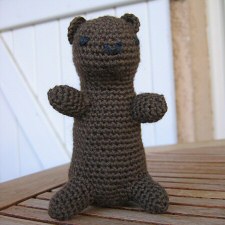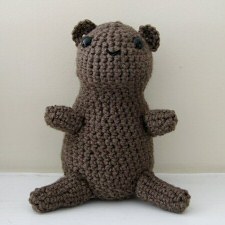 AnnetePetavy's Marmotte says hello from France, and MissieZee's groundhog was a destashing project (yay!)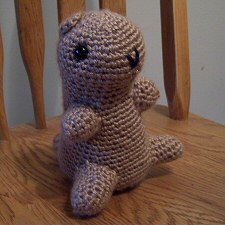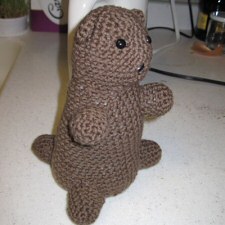 DragonYady's Shane and Mortaine's Gordon's Groundhog.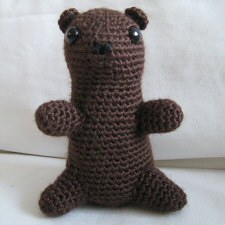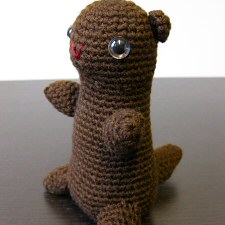 Silverlotus's groundhog and kpwerker's aptly-named Ned Ryerson – BING!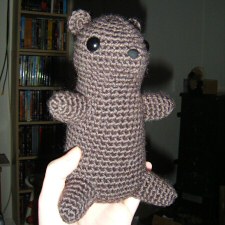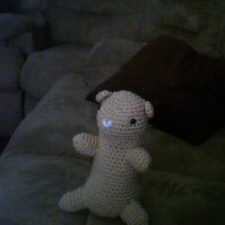 Hattalahutta's groundhog reports no shadow = early spring for Norway! Veggie's little guy looks like he might not have enough light to see his shadow either way, but he's still cute 🙂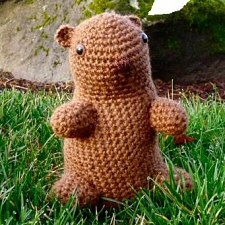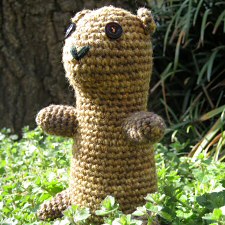 SisterDiane's hog says "Sure, I saw my shadow. But I chose to ignore it." And kitchensinkdye's Desmond is crocheted from two shades of her own gorgeous hand-dyed yarn! Very cool.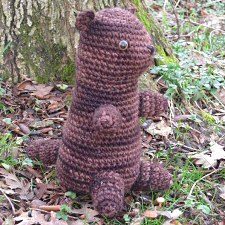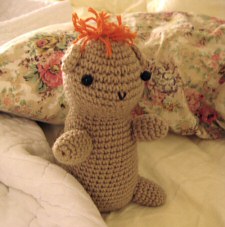 Kingscrown's groundhog has a lovely variegated colouring, and futuregirl's 'Hog Along Cassidy has a ginger topknot!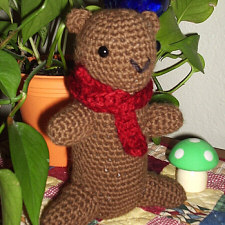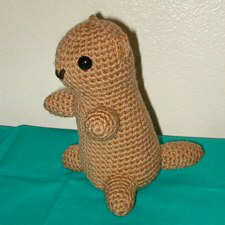 xo-sonja's Big G is fashionably late to the Groundhog Day party in his red scarf! And last but not least, here's seamaiden75's sweet little groundhog!
Aren't they all great? It's been so much fun seeing everyone working on them all at once, using different yarns and their own special touches. There are still loads of unfinished projects on the Ravelry group, so I'll keep updating this post when more finished pics are posted – check back later for more groundhog goodness 🙂 (Have I missed your hog? Email me with a pic and I'll add it!)
And now for the all-important question: did your groundhog see his shadow this morning?!