Still wondering what to give your family, friends and co-workers for Christmas? I have you covered with lots of quick and easy seasonal donationware patterns!
From Christmas decorations to stocking stuffer gifts to snuggly scarves and cowls, here are my suggestions of 11 free PlanetJune patterns for you. (You can use the online version of each pattern for free, or pay-what-you-want to download the handy easy-to-print PDF version.)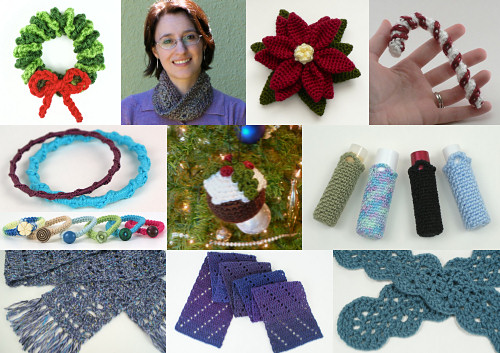 Links to pictured patterns (clockwise from top left):
I hope you'll find some perfect gift ideas here – enjoy 🙂
And check out the complete list of my free/donationware patterns for even more options!