I was commissioned by comic book writer Jeff McClelland to design a cute yeti – Jeff's comic book series, Teddy and the Yeti, is about a robot and a yeti who defend the Earth from external threats. A yeti is a bit of a departure from my usual subject matter, but it was an interesting challenge and here's what I came up with, using colours inspired by the comic book yeti and adding a large dose of cuteness to the mix: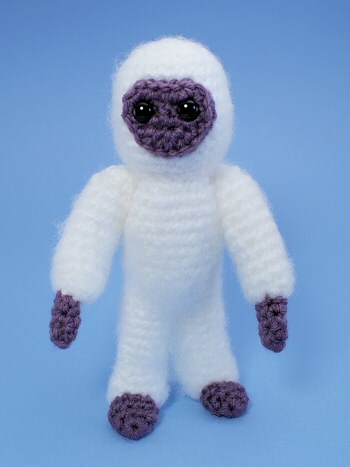 The Yeti, or Abominable Snowman, is a legendary Himalayan creature. I've also made his North American cousin, the Bigfoot, or Sasquatch: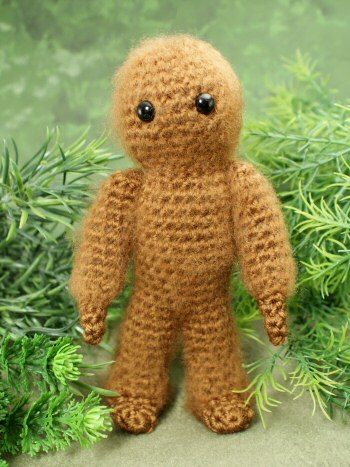 My Yeti and Bigfoot are cute and shy and have no idea why some people think of them as 'abominable' or 'monsters' – it must be because of their giant size – they stand at fully 7 inches tall 😉 They have brushed bodies and jointed arms. If you'd like to make your own mini army of not-so-abominable mythical creatures, the Yeti and Bigfoot crochet pattern is now available in my shop!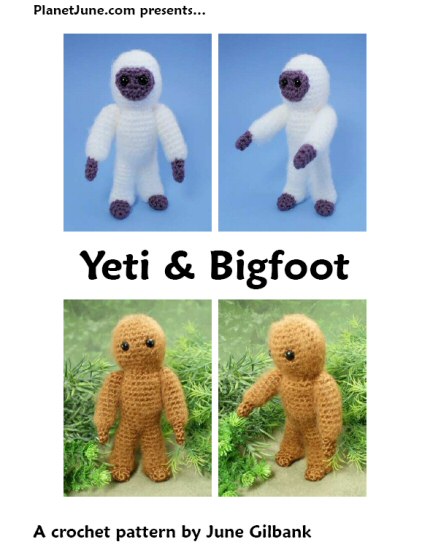 What do you think? Should I come up with some more Mythical Creatures designs? I'd love to design a dragon, for starters…