Wow, what a contest! I so enjoyed reading all your comments on my interview with Liz and Zontee from YarnCraft, and seeing which yarn colours are your favourites.
I had an overwhelming 170 comments to go through, so I did it the technical way so I wouldn't be working on it all night:
downloaded all the comments
stripped out any duplicates
stripped out any entries that arrived after the end of the contest
used random.org to choose the winner from the remaining 164 entries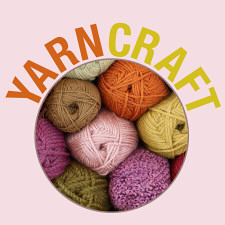 And the winner is: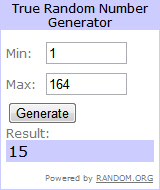 #15, Chrisie Merriman! Congratulations, Chrisie! I'll email your Fruit Bat pattern to you, and pass on your details to Zontee at Lion Brand, and she'll hook you up with your Vanna's Choice yarn (in your choices of Espresso, Toffee and Scarlet).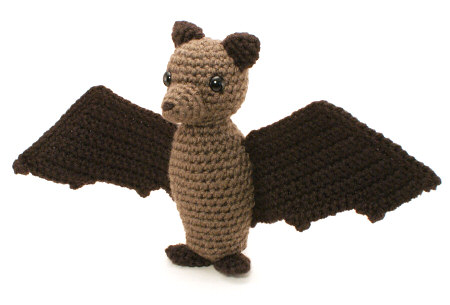 No losers at PlanetJune…
Now, I know this means I've left 163 people disappointed, and that makes me feel bad, so I'm going to send you all a little something to make you feel better. Check your email 😉