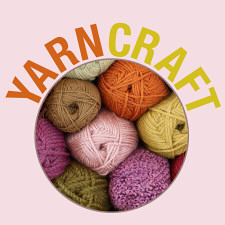 Note: Don't miss the giveaway at the end of this post!
YarnCraft, Lion Brand's knitting and crocheting podcast, will air its 100th episode on September 13th! You can catch up on any episodes you've missed at the YarnCraft blog, or listen directly through iTunes.
The YarnCraft hosts, Liz and Zontee, are on a celebration blog tour, and today they've stopped at PlanetJune for a chat…
June: When you're not podcasting, what are your roles at Lion Brand?
Liz: I do the product development at Lion Brand, which means I am in the lucky position of getting to work directly with mills to produce our new yarns!
Zontee: I work in marketing on content and outreach. I edit our various email newsletters like The Weekly Stitch and YarnPlay, oversee our blog (The Lion Brand Notebook), produce the podcast, and develop content for our website. I also work on our programs at yarn conventions and festivals and work with artists and designers who use our yarns, which means I get to spend a lot of time getting out in the yarncrafting community.
June: You're both very knowledgeable! Has working on the show broadened your knowledge? And what's your favourite yarncraft?
Liz: Working on the show has definitely encouraged me to learn a lot more about yarncrafting. We have such great guests that all specialize in different areas, so we get a lot of great information from them. And our listeners always challenge us with unique questions, so we have to do our research to bring them the right answers!
Zontee: One thing I've learned about teaching others is that it makes you more aware of the skills you already possess and just how difficult it can sometimes be to explain them. Working on the show has made me more appreciative of people who teach crafts and teach in general, because it really is a skill. I don't think either Liz or I can really pick a favorite yarncraft, since we're both multi-craftual. I'm just going to say that I think every craft has its strengths and its place in the world.
June: What's your favorite YarnCraft episode?
Liz: I love all the episodes with Lily Chin because I always learn something new whenever she's on the show. My all-time favorite tip is taping your swatch to the wall to measure gauge to get more accurate numbers!
Zontee: I like the episodes when we answer listener questions, because I think that they're the episodes that cover the most varied, and in the end, probably the most useful advice for our listeners' daily crafting lives.
June: Liz, I mentioned on Twitter the other day that I was having trouble finding good yellow shades for my amigurumi and there was a lot of agreement. Is there a particular reason for the lack of yellow/orange shades of yarn?
Liz: Generally if it's hard to find a certain color, yarn weight, or fiber, it's because that type of product has not sold well for retailers in the past. Yellow and Oranges have typically not been strong sellers in yarn. Even though these have been trendy colors in fashion the last few years, a lot of customers are hesitant to wear yellow and orange, or use it in home décor. We have a great article on our website about Natural Dyeing with food and spices that produced some nice yellows if you want to experiment and make your own.
June: That makes sense; I wouldn't want to wear yellow/orange shades either – I'd only use them to make flowers and animals! I'd love to try natural dyeing; unfortunately I'm sensitive to wool and acrylic won't accept dye – it'd be a great solution for people who can work with wool though.
Thank you, Liz and Zontee, for taking the time to chat with me!
Win Vanna's Choice yarn and a PlanetJune pattern!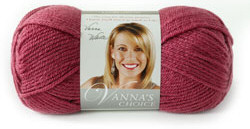 I love to design amigurumi patterns using Lion Brand Vanna's Choice yarn. It has more substance than many other worsted weight yarns, which makes for really nice shaping on my amigurumi, and there's a huge range of lovely muted colours to choose from.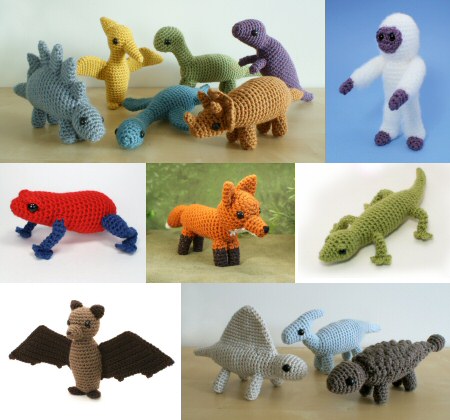 All these PlanetJune crochet patterns use Vanna's Choice yarn
Liz and Zontee are giving one lucky reader three balls of Vanna's Choice in the colour(s) of your choice, and I'll kick in a free PlanetJune pattern of your choice too, to give you a project for your new yarn!
To enter: just leave a comment on this post, letting me know which shade(s) you'd choose for your 3 balls of Vanna's Choice if you win (and as you can make at least two amigurumi from one ball, I'd recommend you choose a selection of colours!) and which pattern of mine you'd like!
The contest is not US only (yay!) – you can enter if you have a shipping address in the US or any of the countries Lion Brand can ship to. (If you're from outside the US you'll be responsible for any duty and/or import taxes on the prize.)
You may enter until 6pm (EST) on Thursday September 15th 2011. I'll draw a random winner from all the entries after that time.
Good luck!