At a loss with the kids back in school?* Feeling the end-of-summer blues?* Let me recommend a crochet solution to lift your spirits, with a roundup of my Autumn, Harvest, Thanksgiving and Halloween-related patterns.
*Even if neither of those apply, crochet is always a wise choice, in my experience.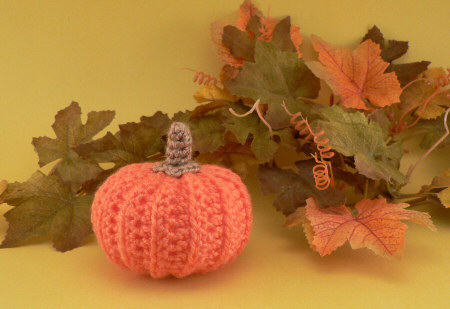 The free (donationware) Pumpkin pattern includes 3 flavours, so you can make a realistic pumpkin, a smiley kawaii version, or a scary Jack-o-Lantern for Halloween.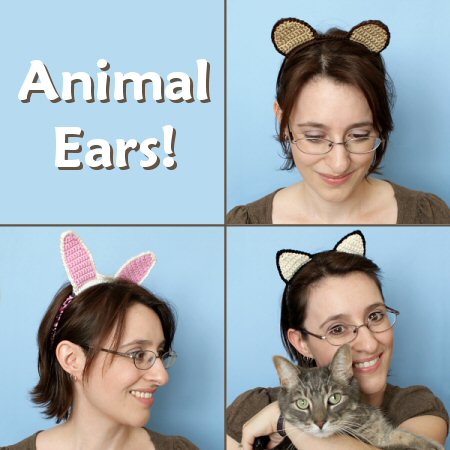 Animal Ears includes options for Mouse/Bear, Bunny, and Cat ears, and would be perfect for an inexpensive Halloween costume.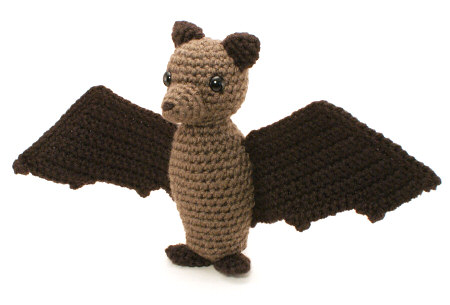 Fruit Bat amigurumi crochet pattern – cute at any time of year.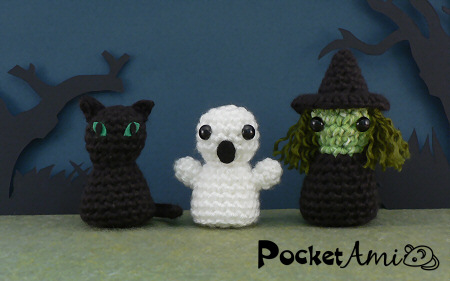 Halloween PocketAmi pattern set includes a tiny Black Cat, Ghost and Witch.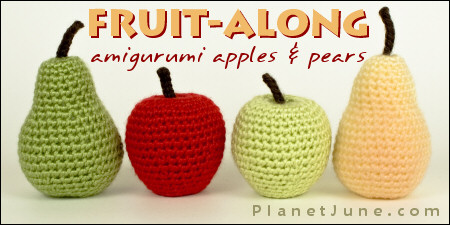 And, of course, you can join in with the Fruit-Along crochet-along running throughout September at the PlanetJune group on Ravelry. My Amigurumi Apples and Amigurumi Pears work up so quickly that people have started posting pics of their yummy-looking fruit already – fun! I'll do a roundup of all the projects here once the CAL is over 🙂