This is a quick announcement to let you know that I've just updated my ebook, The Complete Guide to Giant Amigurumi.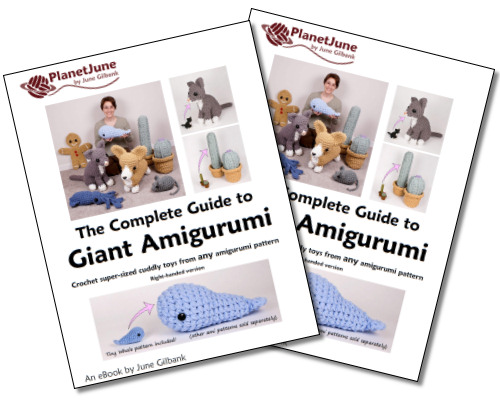 What's New?
I've added 2 new pages of instructional techniques (what to do if your original amigurumi pattern has wired limbs, and how to add an optional lining to contain the stuffing), and an inspiration gallery page with all the giant ami I've made since I first published the book (7 new additions!) with any special tips I have for each one.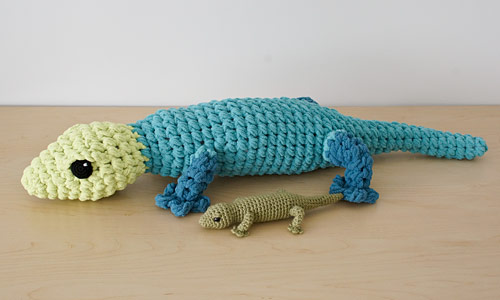 Newly added: my technique for replacing the wire in an amigurumi that's intended to have wired legs, like my gecko!
Free Update!
If you've previously purchased The Complete Guide to Giant Amigurumi, your licence entitles you to a lifetime of free updates! Your download link in your original order has been updated, so please log back into your PlanetJune account and re-download the PDF file to get the latest version. 🙂
Tip: The copyright date in the footer of every page of the book has been updated from "2019" to "2019, 2022" so you can easily see which version you have!
Get Started with Giant Amigurumi
If you're just beginning your Giant Amigurumi journey, this is the perfect time to grab your guidebook for this adventure!
You can upsize almost any amigurumi pattern with the techniques in The Complete Guide to Giant Amigurumi and get an irresistibly cuddly, adorable result. You'll learn how to take a normal amigurumi pattern and enlarge it by 3 to 4 times to make a giant huggable amigurumi! All you need is your favourite pattern, a 15mm hook, and a super-bulky yarn, and you'll be ready to start.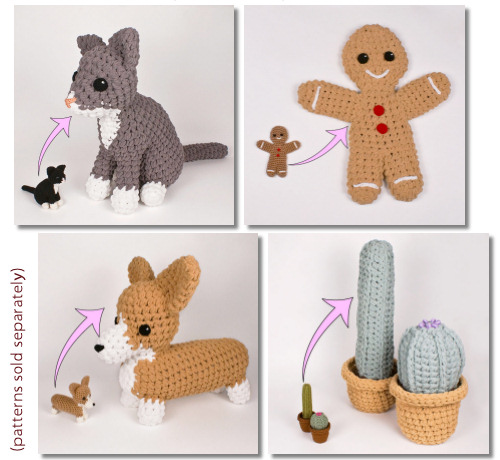 I'll guide you through every step along the way, from choosing your materials and learning how to work giant stitches, to stuffing, assembly and embellishment, and more. Everything is explained in my usual detail, with clear, close-up photos and instructions.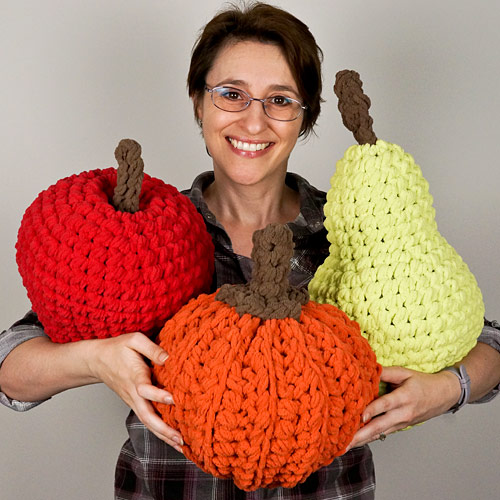 Giant amis are so fun and satisfying to make (and you can also apply all the techniques to Mini Giant amigurumi if you don't want to scale up as far as full giant size).
---
I doubt this is the end of my giant amigurumi explorations, so there may well be another updated version of my ebook in a few more years, if I develop any more new techniques and tips to share with you – I love that there's always more to discover on my crochet journey!
In the meantime, I hope you'll find this update useful, and I wish you happy giant amigurumi making. 🙂