Continuing with my plan to make video tutorials for every essential amigurumi technique, here's the latest one: the Ultimate Finish. This is the neatest way to fasten off and close the remaining hole when you've finished crocheting a piece of amigurumi. Together with the invisible decrease, you'll be able to make the bottom of your amigurumi look almost as neat as the top, with a smooth, gap-free base.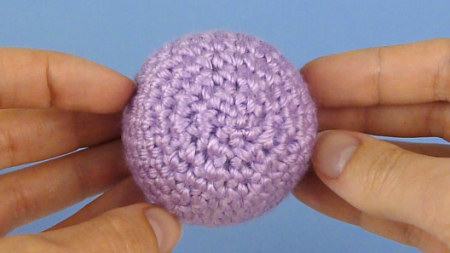 (If you already know this technique, you can skip this video, if you like – there's nothing extra that I didn't show you in my original ultimate finish photo tutorial – it's just another addition to my essential crochet tutorials video library.)
And now to the video tutorial (in right- and left-handed versions, of course):
Ultimate Finish for Amigurumi (right-handed)
Click to watch this video on YouTube.
Ultimate Finish for Amigurumi (left-handed)
Click to watch this video on YouTube.
Note: The videos may look a little small embedded in the blog: if so, you can fullscreen them or click through to YouTube to watch them full-sized 🙂
If you enjoy my crochet tutorial videos, please help to spread the word about them, and/or subscribe to the PlanetJune YouTube channel. And let me know if you have any requests for crochet techniques you'd like me to explain in a future video tutorial!
---
Do you find my tutorials helpful? If so, please consider making a contribution towards my time so I can continue to create clear and concise tutorials for you:
Thank you so much for your support! Now click below for loads more crochet video and photo tutorials (and do let me know what else you'd like me to cover in future tutorials…)