Twist-Trim Baby Blanket is the latest addition to my PlanetJune Accessories pattern range.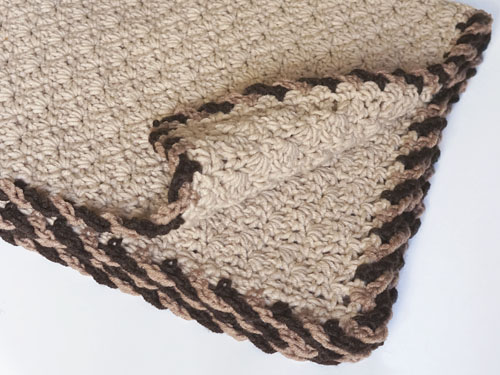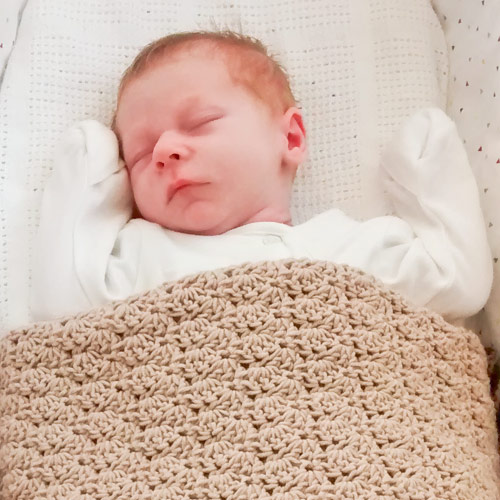 An easy-to-memorise 2-row repeating pattern with a subtle texture and no large holes make this blanket fast to work up as a baby blanket (or use the provided tips to enlarge it to any size). Choose two contrasting colours to crochet the eye-catching twisted edging (or omit the final row of the border for a faster finish).
Twist-Trim Baby Blanket will become your go-to pattern for baby shower gifts. It's so easy to personalise by choosing different pairs of colours for the edging: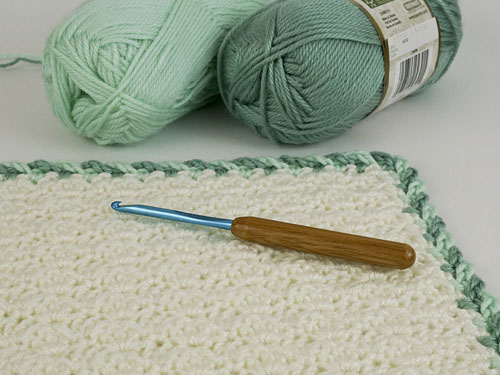 And of course you don't only have to make a baby blanket with this pattern – it includes instructions so you can easily make an afghan of any size.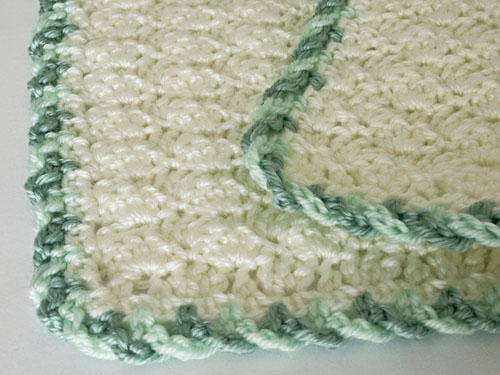 Here's an update photo: Baby T – no longer a newborn! – can confirm that his blanket still looks as good as new after a few months of use and many washes 🙂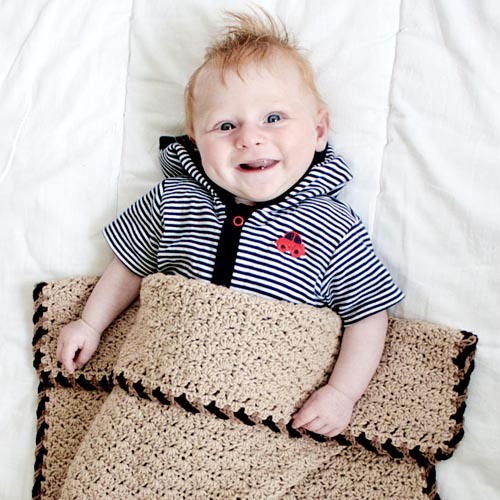 Smiley baby not included with this pattern!
About the Pattern
This detailed pattern includes full written instructions, clear charted stitch diagrams, a two-page step-by-step appendix for the special twisted edging (included separately both for right- and left-handers), and bonus instructions for fixing the edging if you made a mistake anywhere earlier, so the edging colours will always match up seamlessly.
To save on paper and ink, you can print just the written pattern (2 pages) and/or the charts (2 pages) and view the photos, tutorials and other supporting content on-screen.
About PlanetJune Accessories
Twist-Trim Baby Blanket is the latest addition to my PlanetJune Accessories pattern range, which helps you to crochet elegant and useful accessories for yourself (scarves, shawls, hats, etc) and for your home (blankets, rugs, containers, etc).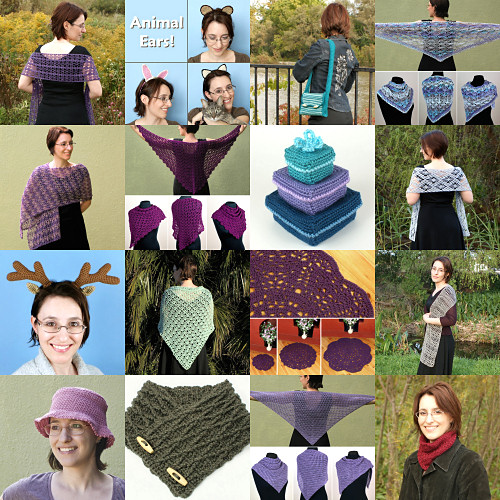 Don't be afraid to try something new in crochet – PlanetJune Accessories patterns include detailed instructions for all the techniques you'll need in order to complete them!
Links & Launch Discount
If you're ready to try crocheting your own Twist-Trim Baby Blanket, you can buy it individually from my shop, or as part of a Custom Set of any 3 PlanetJune Accessories patterns of your choice.
And, for this week only, save 50c on the baby blanket pattern by using discount code SNUGGLY at checkout. (Valid until Sunday 23rd July 2017.)
Tip: The discount is valid on the blanket pattern alone and the Custom Set including the blanket – so you can save even more by buying the multipack deal with this discount!
Or, if you're not ready to buy just yet, please heart or queue it on Ravelry so you don't forget about it: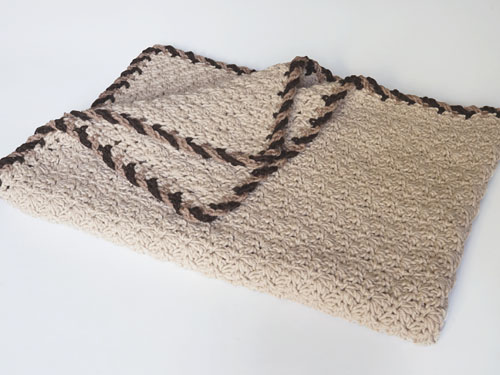 I hope you'll enjoy making this afghan for all the little ones in your life – and maybe sizing it up to make a lovely throw for yourself too?!