Amigurumi is a special subset of crochet that requires its own skills. Even the most experienced crocheters can be startled when they pick up their first amigurumi pattern and discover it's full of new terms and techniques!
In this post, I'll cover all the essentials you'll need to be able to tackle an amigurumi pattern with confidence and end up with great-looking crocheted stuffed toys.
Note: All the posts linked below include both right- and left-handed video tutorials!
---
1. Magic Ring
The magic ring gives the perfect start to any piece of amigurumi: you can start crocheting in the round without any trace of a hole in the middle.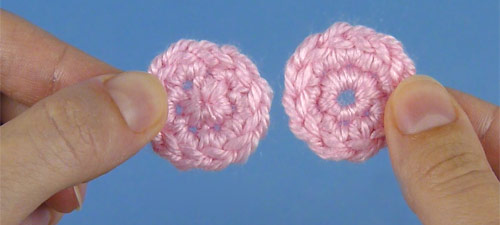 L: magic ring; R: standard 'chain 2' start
---
2. Invisible Decrease
Decreasing without leaving any bumps or gaps sounds too good to be true, but the invisible decrease (abbreviated invdec) really does live up to its name!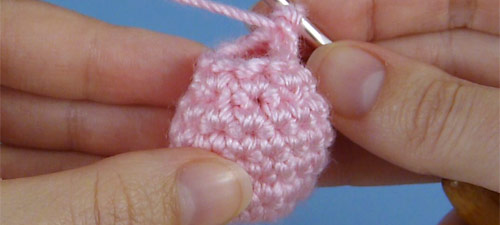 ---
3. Changing Colour
Changing colour correctly lets you make clean colour changes without dots of the wrong colour peeking through.

Note: To manage your colour changes perfectly, you'll also need to deal with the yarn you're not currently using. My Managing the Yarns tutorial explains how!
---
4. Seamless Join
My Seamless Join technique creates a smooth, almost invisible join whenever you're stitching an open-ended piece to a closed piece.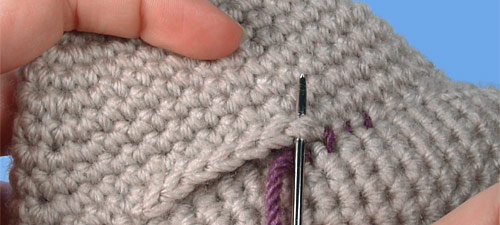 ---
5. Ultimate Finish
The Ultimate Finish is the equivalent of another magic ring at the end of your piece! Close up the remaining hole with a smooth, gap-free finish.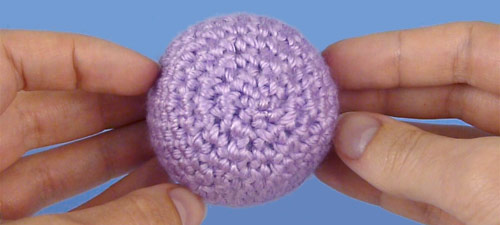 ---
Practice Makes Perfect!
Master these 5 techniques and you'll be all set to conquer any amigurumi pattern and get a beautiful result!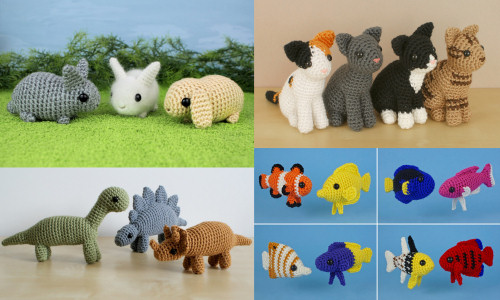 Why not pick a favourite from my extensive nature-inspired PlanetJune pattern range and practice your skills?

---
Further reading: