Ever since I designed my African Violet pattern in 2009, I've been steadily building my collection of crocheted plants in crocheted pots. I love how they look realistic, but not in a tacky plastic-faux-plant way – they're obviously handcrafted.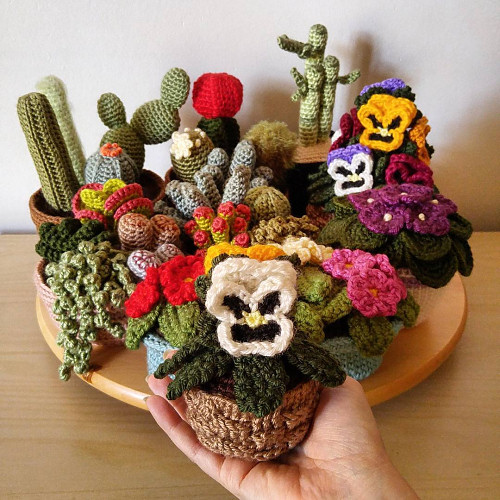 Whenever I give a crocheted plant as a gift, it's always really well received. And they're so much more convenient than real plants:
They're always in bloom
They don't need sunlight
You don't even need to remember to water them!
Now, word of my crochet pot plants has spread beyond the crochet world and my designs have started a trend in home decorating circles. In the past couple of months Homemaker (UK) and MiCasa (Spain) have included some of my crocheted plant designs in their home dec suggestions: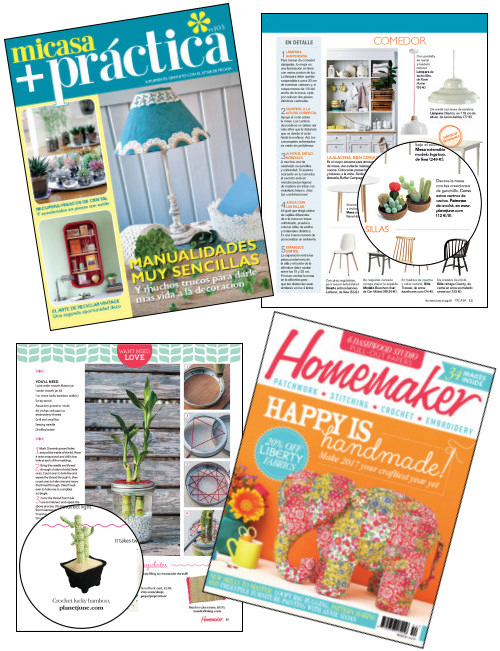 If you've ever admired my plant patterns but wondered how well they'd work for decorating your home or office, giving as a gift, or to sell online or at craft fairs, you no longer have to take my word for it!
The masses have spoken, and crocheted plants are officially on-trend and in demand – and that's good news for everyone 🙂

So, how about picking up a plant pattern or two and getting in on the trend?!