Would you prefer to see the video tutorial demonstrating this method? If not, read on:
I've written before about how there are several ways you can finish off a closed piece in amigurumi, and there's no one 'best' method for closing that remaining hole to give the neatest finish. I'd like to officially change my opinion on that point! Here are my previous results: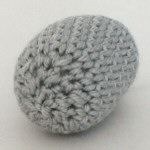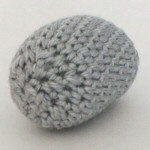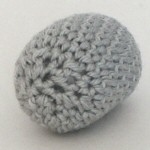 Since I wrote that post, I've been doing more experimenting, and I think I've finally found the definitive method to give the best possible finish to a closed piece in amigurumi. It works almost like a Magic Ring (and we all know how good that is!) so that's why I've named this technique the Ultimate Finish for amigurumi: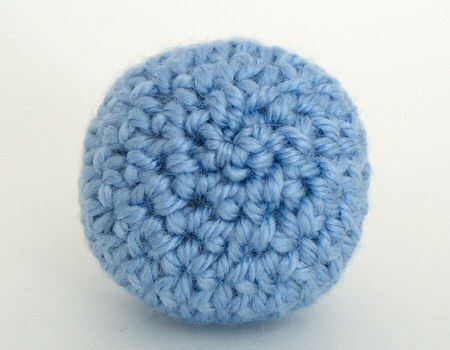 Where's the hole? This is the beauty of the Ultimate Finish
(Of course, to get the best finish, you'll also want to use the Invisible Decrease instead of sc2tog for all your decreases – but that goes without saying, right?)
Ultimate Finish for Amigurumi
The almost-finished stuffed piece, with 6 sc remaining:
Cut the yarn, leaving a long yarn end. Draw the end through the final loop on the hook and thread it onto a yarn needle.
You'll be using the front loops only for the next stage; those are the loops that are furthest from the hole: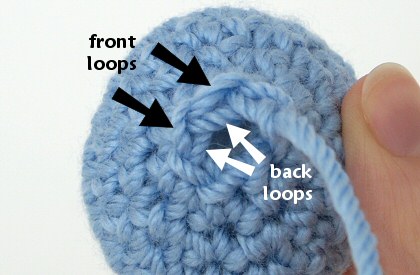 Working in the same direction as you crochet (clockwise for right-handers; anticlockwise for left-handers), insert your needle under the front loop of the next stitch, so the needle goes from the centre of the hole to the outside (below, left). Draw the yarn taut.
Move to the next stitch and repeat: insert the hook under the front loop of the stitch, again going from the middle of the hole to the outside (below, right). Draw the yarn taut, but don't tighten it fully yet.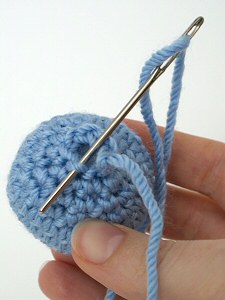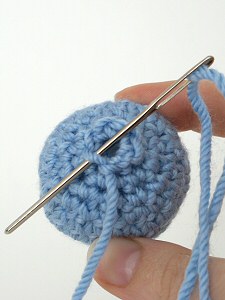 Repeat for the remaining stitches until you have woven the needle through all 6 stitches, going from the middle to the outside each time (below, left). Now pull the yarn tight (below, right). The hole will close up just like a magic ring! It does leave a small bump on the outside though…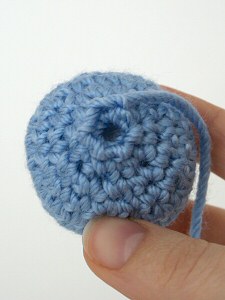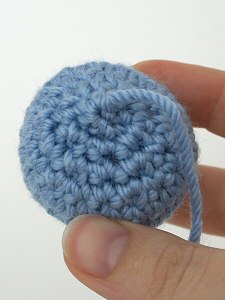 To get rid of the bump, insert the needle through the middle of the ring you've created, going into the piece, and bring it out an inch or two away. Pull the yarn tight and the bump at the closed end will disappear, leaving a nice smooth finish.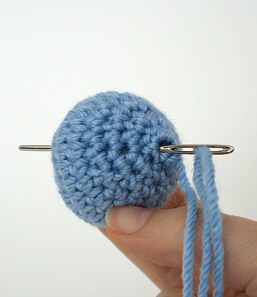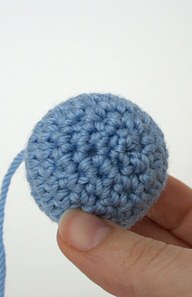 Finally, snip the end close to the surface, and the cut end will retract back inside the piece.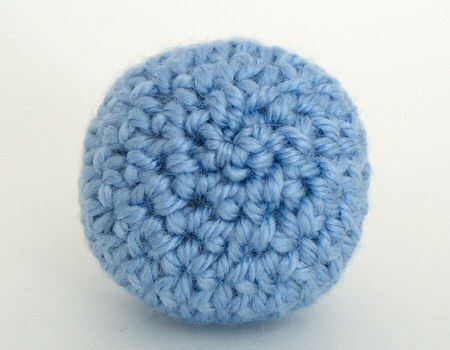 It's nothing revolutionary, but weaving through the loops in this way (always going from middle to outside) and then pulling it closed like a magic ring really does give the best finish I've found. Give it a go and let me know what you think of my Ultimate Finish!
---
Do you find my tutorials helpful? If so, please consider making a contribution towards my time so I can continue to create clear and concise tutorials for you:
Thank you so much for your support! Now click below for loads more crochet video and photo tutorials (and do let me know what else you'd like me to cover in future tutorials…)