I had an idea for a new crochet pattern range: water animals. I wanted to make something different from the usual amigurumi jellyfish and octopi that everyone has been making. Here's the first design in the upcoming range: a dolphin.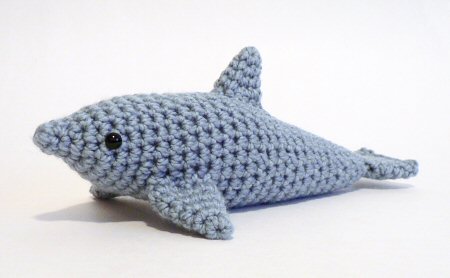 With this range, I'm going with sleek lines and single colours, so the shape is the main focus. The added bonus is that they are also quick to crochet (although not so quick to design – I have 5 rejected tails that prove that!) 🙂
I'm going to make some more water mammals to go along with him, and there will be a contest related to the new range coming soon – watch this space…
UPDATE: Looking for the pattern? You can find the AquaAmi Dolphin crochet pattern in my shop.