You may have noticed some changes in the PlanetJune shop over the past few weeks – and now it's time to officially announce the new and improved PlanetJune shopping experience:
PDFs for Everyone
That's right, there are no more zip files to deal with! I've converted the hundreds of items in my shop (and the thousands of past orders) from zip files to plain PDF files. Now you can download your PlanetJune patterns directly as PDF files that are simple to download and open on any device.
Unlimited Access
As you probably know, when you buy a PlanetJune pattern, you're buying a perpetual, non-transferable, single-user licence for that pattern. That means you're entitled to free updates and may download the pattern again (for your own use only) whenever you need to.
Now that process is even simpler: just log back into your PlanetJune account and you can automatically re-download any pattern purchases at any time. There's no need to contact me first to reset the limit; the links to your pattern PDFs are all stored under their original orders in your PlanetJune account and will never expire.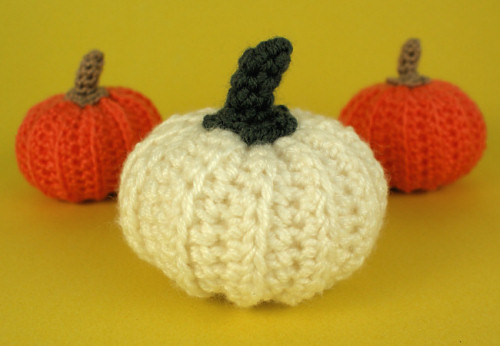 A little seasonal crochet to brighten your day – details at the end of this post 🙂
About the Changes
When I first started my online shop in 2008, zip files were the way to go, as they were smaller and faster to download, and you could include multiple PDFs in a single zip file. Since the advent of faster internet speeds that rendered smaller downloads unnecessary, and new devices (smartphones, tablets and e-readers) that don't natively read zip files, I was spending more and more of my time providing technical support for those pesky zip files.
I've been working for months on finding a way to both update the shop and convert all past orders without breaking anything or losing any past orders. Slowly but surely I pieced together my strategy. Working out all the code and updates required was a huge technical project, but, once all the plans were ready, it only took a few days to implement.
To make sure my server could cope with the demands of larger files being downloaded more frequently, I actually made the switch over a month ago. Now I'm confident there are no glitches in the new system and everything is running smoothly, it's time to make this official.
My goals with these web improvement projects are to give you, my customers, a better shopping experience, and to reduce my tech support workload. Since making the above changes, my customer support log reveals that technical queries (related to downloading patterns, logging in, signing up, resetting download limits etc) have reduced from about 35% of my total customer support requests to well below 10% – that means it's working!
These changes make it easier for you to buy and download my patterns, and that should also save me countless hours of customer support over the coming months and years, especially if/as my business continues to grow.
How You Benefit
Here's what the changes mean for you:
Downloading PlanetJune patterns is now simple and straightforward from any computer or mobile device.
If you need another copy of any of your past PlanetJune purchases, your pattern PDFs are always there in your account ready to download again.
And, if you missed the download window for any of my pattern updates, they're all ready for you again now – and at any time in the future!
Note: If any of your PJ patterns are not in your PlanetJune account – for example, if you bought them on Etsy or ArtFire, or won them in a competition – just email me with the details and I'll add them to your account, so you'll have access to any updates, and can download another copy if you need one.
I'm so pleased I've finally been able to make this happen. I think it's going to make a big difference to your shopping experience, and I hope you'll enjoy using the improved PlanetJune shop!
---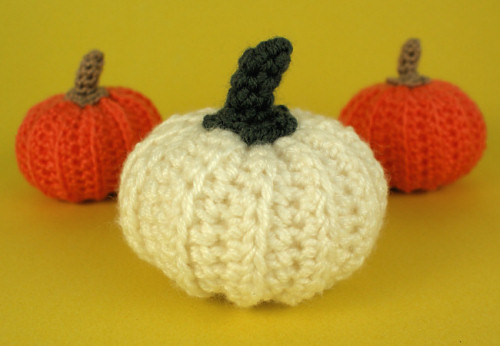 About that Pumpkin…
If you're wondering about the giant pumpkin in my photo, I made it from my free Pumpkin pattern, but I used 2 strands of worsted weight yarn and a larger hook (I/5.5mm) to super-size it compared with the normal pumpkins (the orange ones in the background).
If you'd like to try making one too – or any other seasonal PlanetJune crochet patterns – please share what you're making in the Fall Crochet-Along thread in the PlanetJune ravelry group 🙂