While taking a photo of my original crocheted alpaca Alpaca together with my new felted alpaca Alpaca, it occurred to me that I've also made several other 'pairs' of crochet/non-crochet sculptures over the years!
Here's my gallery of pairs – can you see the similarities between each pair?
(The names are links to my patterns, in case you'd like to make the crocheted version!)
Crocheted and needlefelted Alpacas (2008 and 2017):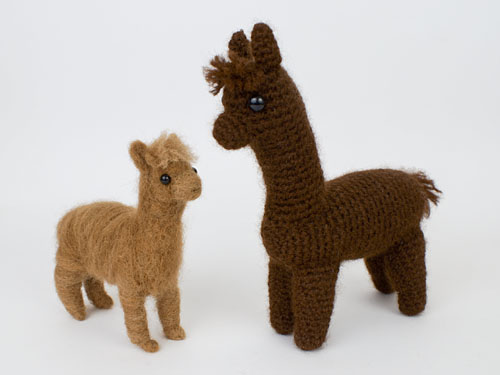 …crocheted and needlefelted Guinea Pigs (2007 and 2009):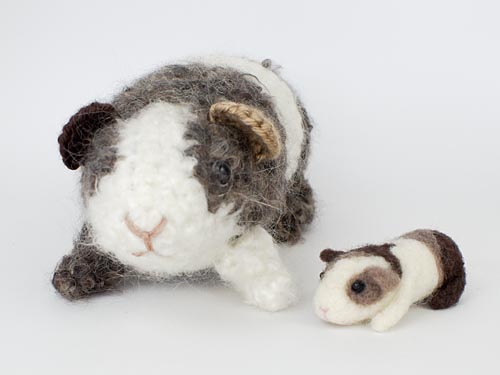 …crocheted and hand-sewn Aardvarks (2011 and 2013):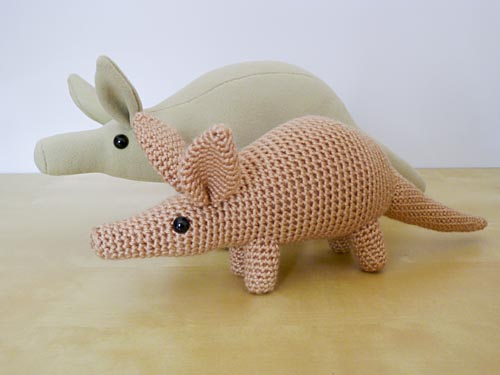 …crocheted and polymer clay Strawberry Poison Dart Frogs (2010 and 2010):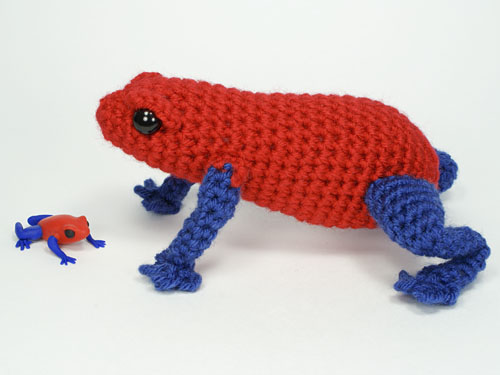 …and crocheted and polymer clay Succulents (2012 and 2011):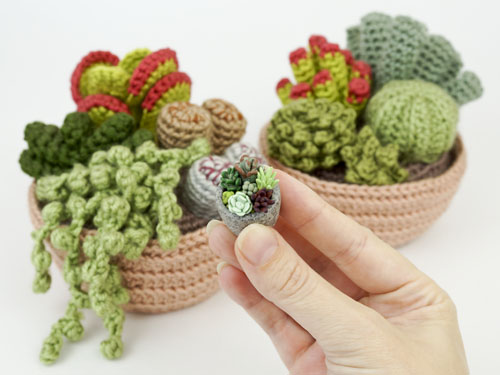 I think it's strange and lovely to see the way my PlanetJune style seems to come through, no matter what medium I work in! I really enjoy sculpting, in any medium. Although the process of crocheting is very different from building up clay, fiber, etc, the placement of stitches to form a 3D shape gives amigurumi the added bonus that the finished pieces are more easily replicable than with other crafts.
I'm so glad that crochet lends itself to patterns – it'd be much more difficult to explain how to sculpt an animal or plant from clay or fibre without being able to quantify the instructions with specific stitches in specific places. If I hadn't found amigurumi, I'd still be making nature-inspired sculptures, but I don't think I'd be able to make my living from them!
I work far too slowly to be an 'artist' and sell my finished pieces, but I feel like my patterns are a way to share my designs in a way that I couldn't easily do if I switched to a different medium, and I love that my patterns give me a way to help other people to craft their own soft sculptures too! ♥