Look who I found in my garden:

The reclusive yarn snake, finally waking from his long winter hibernation.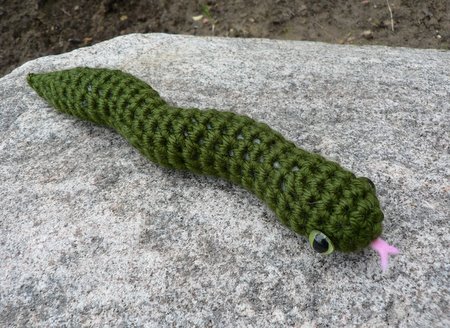 Although he is small (6″ long), he doesn't fit the theme of my new set of mini animals, but this is what my hands decided to make yesterday, and I like the way he wiggles. The curves are crocheted right in – clever, huh?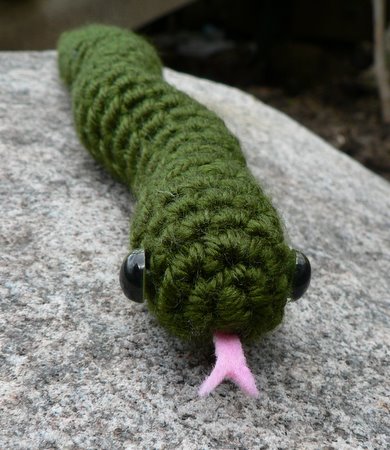 The finishing touch – a tiny felt tongue.