Have I mentioned that I love bearded dragons?
Just for fun, I thought I'd grab a selection of photos of me with beardies from the past 5 years, plus my amigurumi bearded dragon, so you can see how realistic my crochet beardie is, and enjoy seeing some real dragons…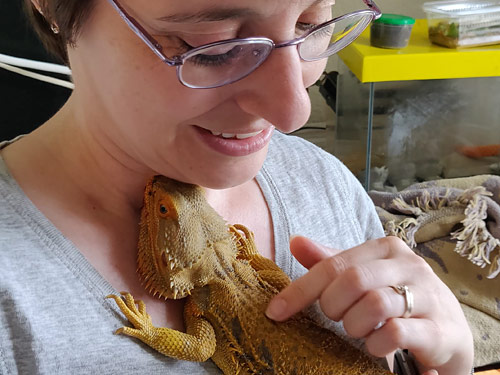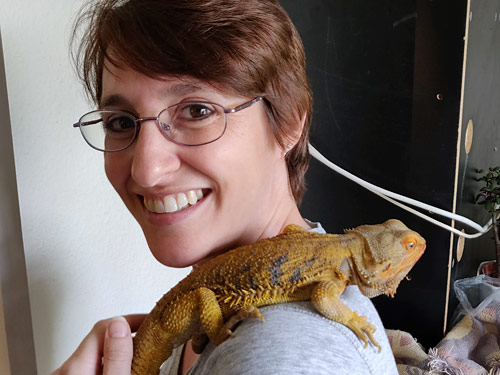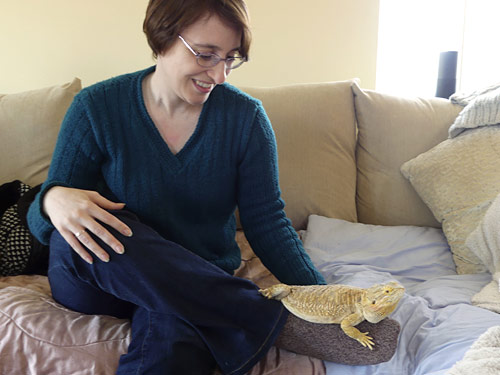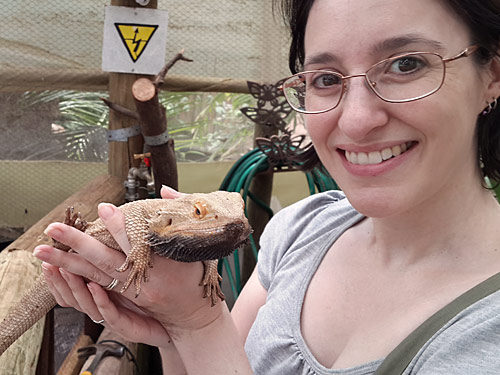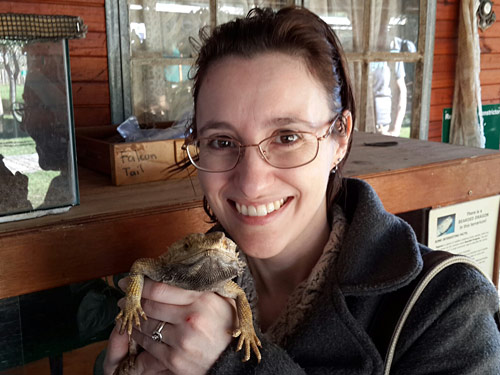 Did you spot the amigurumi beardie? 😉 She feels almost as good as having a real one to hold, and I don't need to keep live insects to feed to her!
If I've just tempted you to crochet your own bearded dragon, pick up my Bearded Dragon crochet pattern here so you can get started.
And if you know any reptile fans, please forward this post to them so they can enjoy my pics 🙂