Today's PlanetJune Story is from Jeff McClelland. Jeff is the author of the comic book series Teddy and the Yeti, and he contacted me about a year ago to ask about a special pattern commission…
Jeff writes:
The worlds of comic books and amigurumi crochet probably don't come together very often, but after discovering PlanetJune.com, I knew it was time for an old fashioned team up.

I write the comic Teddy and the Yeti and knew, as convention season crept up on me, that I'd want to take some material to shows beyond just the comics themselves – something that could catch someone's eye as they walked by my booth. June's patterns were just what I was looking for in terms of their unique, adorable appeal, so I contacted her about creating a new pattern based on the Yeti character from my book.

The final result was a pattern that was easy to crochet and cuter than I could have hoped for – the pictures don't do the real thing justice. Now I have a Yeti doll – an official Yeti doll at that! – that brings people to my table at conventions; I've even had the pleasant experience of someone who might not be interested in comics liking the doll so much that he or she picks up the book as well.

Comic books are collaborative in nature: each creator brings along a different skill that results in a distinct final product. I like to think that the work I did in Teddy and the Yeti influenced PlanetJune's Yeti crochet pattern ever so slightly to create a similar effect.
Thanks for sharing your story, Jeff. Your commission was an interesting challenge – definitely a departure from my usual subject matter, but I think we nailed it! For our collaboration I used colours inspired by the comic book yeti and added some of my trademark cuteness to the design.
Fellow geeks, you'll love these pics Jeff sent from the 2010 New York Comic-Con: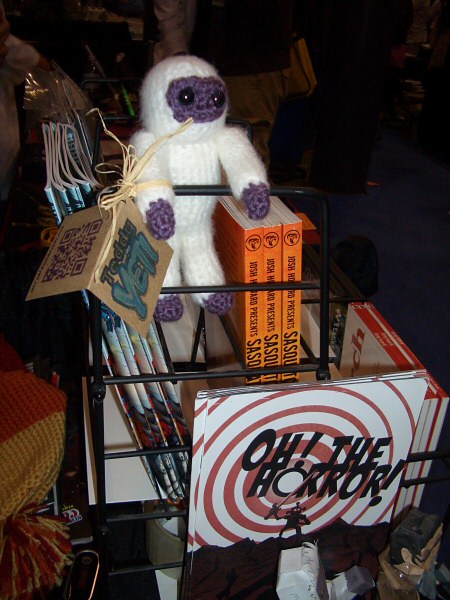 Yeti takes over Comic-Con…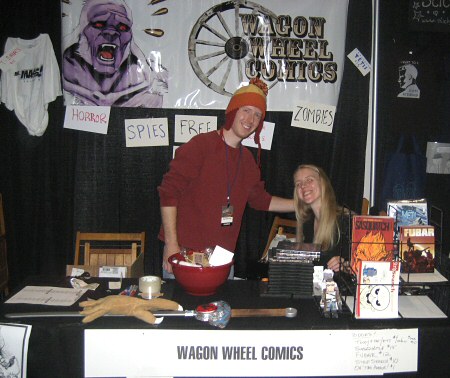 I know a Jayne hat when I see one, Jeff – very nice!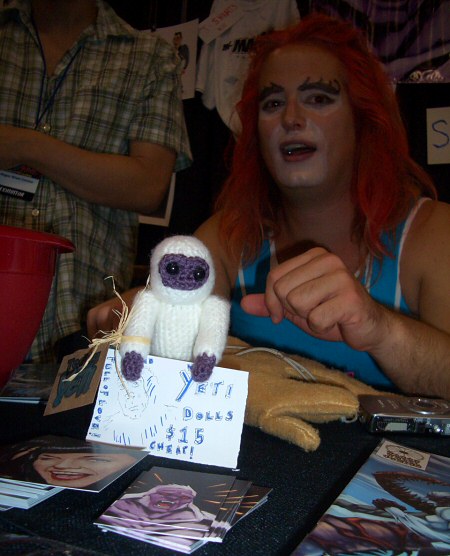 Yeti meets Thundercats' Lion-O!

Story links:

I'll start accepting pattern commissions again when I'm settled in South Africa – email me if you're interested in commissioning me.
If you'd like to make a Yeti of your own, check out my Yeti and Bigfoot crochet pattern.
You can order Teddy and the Yeti comic books through any comic store or online at Mile High Comics.
Do you have a PlanetJune Story you'd like to share? I'd love to hear it! Please email your story to june@planetjune.com, together with one or more high quality photos showing what you've made from PlanetJune patterns. If I choose your story to feature here on the blog, I'll send you your choice of pattern from my shop to say thank you!