I can't believe I'm leaving for South Africa in 10 days! April has really taken me by surprise.
I'll try to get back on track by drawing March's Review and Win contest winner… Taking the bonus entries for 'first' reviews into account, this month's lucky winner is Mallaurie S, with her review of my AmiDogs Husky pattern: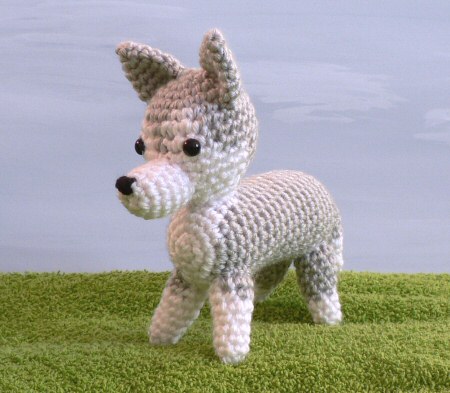 The whole reason I started Amigurumi was to create a husky for my cousin; not a dog-a husky. I scoured the internet for a pattern-nothing even came close to this one. The pattern is beautiful, easy to follow and you give so much advice and reference points to make this husky the best it can be. And purchasing it was SOOO easy and fast! Once I found this pattern I didn't want to wait, and thanks to the speedy billing-I was done in like less than 4 minutes. (I love the 3 for one deal…off to buy another!) Thanks so much for such lovely work! Can't wait for new pups!! *ahem, maybe a bearded collie?* _3
Congratulations, Mallaurie, I'll email you to find out which pattern you'd like as your prize! (And yes, I'll be adding more breeds to the AmiDogs collection once I'm settled in SA!)
As I didn't have time to promote the bonus entries in March, I'll carry the bonus forward to next month's drawing too. To encourage you to review products/patterns that don't yet have a review in my shop, each 'first' review will get a bonus entry into April's drawing 🙂
Easter CAL
With 2.5 weeks to go until Easter, there's still plenty of time to crochet up some cuteness AND win a prize in the process.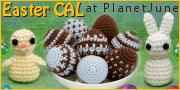 As of today, I've only had one entry into the Easter CAL, although I've seen lots more projects posted on ravelry and flickr (don't forget to submit your entry email, or you won't be entered in the prize draw!) For prize details and entry instructions, see the Easter CAL post.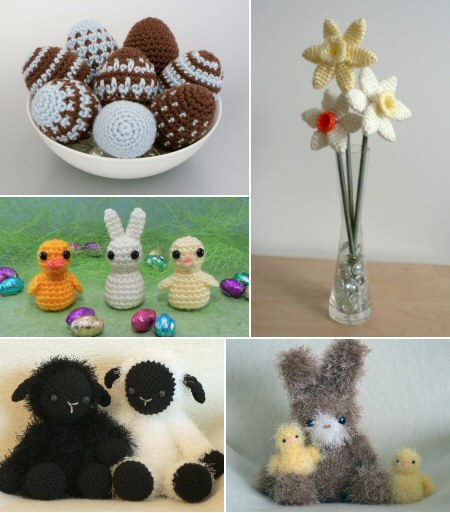 To participate, make any of these Easter-themed patterns and win:
First prize: a $10 gift certificate to spend on anything in the PlanetJune store
Second prize: a free pattern of your choice from the PlanetJune store
Runner-up prizes: I'll send a discount code to all participants, to use against their next order from the PlanetJune store.
Good luck!