The third annual PlanetJune Reindeer Games CAL begins tomorrow! The Reindeer Games is the annual PlanetJune end-of-year crochet-along and online community event, and you can join by submitting photos of your PJ projects on Discord, Ravelry, social media or by email. Everyone is very welcome, and I can't wait to see the gallery of beautiful projects that will emerge as we head toward the end of the year – I hope you'll join us!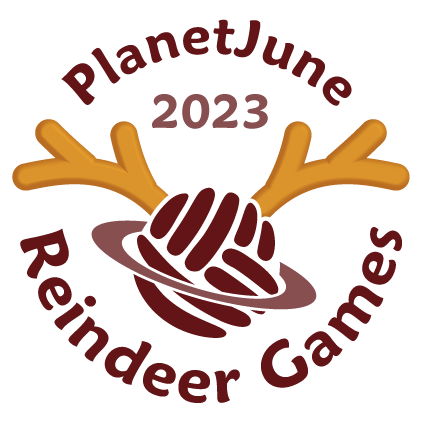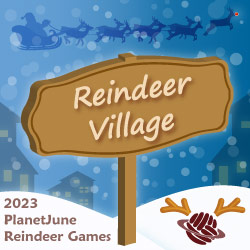 Reindeer Games 2023 CAL
Crochet anything PlanetJune as part of the PlanetJune Reindeer Games 2023 (Wednesday, Nov 1 – Sunday, Dec 31).
The idea of the games is to challenge yourself by starting and finishing crochet project(s) before the end of the year. It's just for fun, like a CAL but you get to choose your projects – anything PlanetJune, including projects from my books – and earn virtual awards! During the Games, we all cheer each other on to complete our chosen projects. You'll earn virtual medals for every project you complete, and your projects and awards will be added to the Reindeer Games gallery!
Inspired by the success of the Temperature Snake CAL this year, where people are entering via the PJ groups, social media and email, I've expanded the scope of the Reindeer Games so it's no longer limited to Ravelry – you can join wherever you are online:
Online Groups For the fullest experience, join in the fun in one of the PlanetJune Community groups. Look for the Reindeer Games 2023 thread on Ravelry or the #reindeer-games-2023 channel on Discord.
Social Media Post your project photo on Instagram or Facebook with your stall/antler list and tag @PlanetJune (make sure your post is public so I can see it!), or message your photo and list to me directly via my IG account or FB page.
Email Send your photo and stall/antler list directly to june@planetjune.com with subject line 'Reindeer Games', and also tell me the username you'd like to use for the Gallery).
I've set up a new Reindeer Games site where you can find full instructions, the list of stalls (categories) and antlers (bonus awards) you can win, the games stats, and the project gallery.
I'm especially excited about the gallery, even though, as I write this, there's nothing to see there. But that will all change as soon as there are some completed projects to show – it's pretty fancy! We'll all be able to see and admire all the completed projects (as soon as I've awarded their medals), no matter where they were submitted from.
In this ever-changing online world where there isn't one single place where all PJ fans like to congregate, this seems like a much more sustainable way to run a CAL. Now I can meet you where you are, so everyone is included… as it should be 🙂
Project Ideas
You can enter the Reindeer Games by making absolutely anything based on a PlanetJune pattern (or something from any of my books), but this year we've added a new antler award called Season's Greetings, which you can win by making any seasonal holiday-related PJ projects. I thought I'd whet your appetite with a few examples you might like to try…
You can't have Reindeer Games without reindeer! Try my Reindeer/Caribou pattern for a realistic reindeer: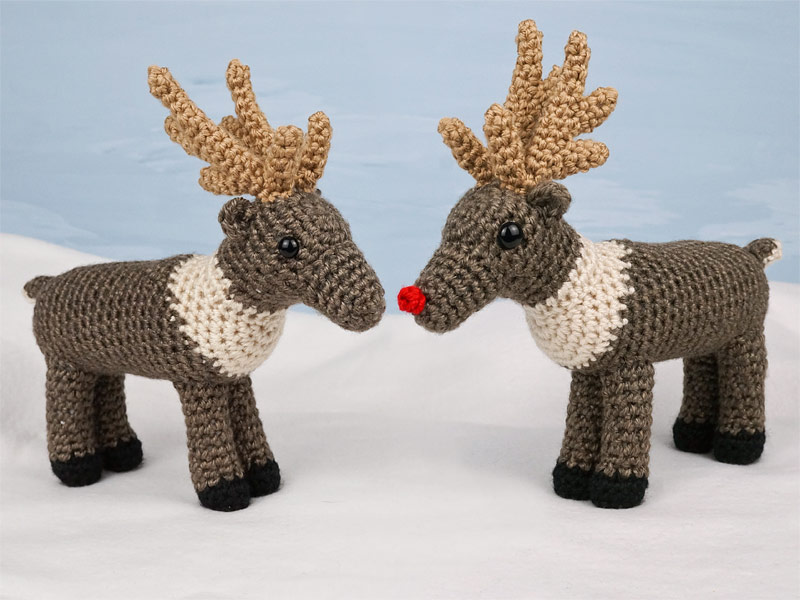 Decorate your home with a beautiful wreath – my Christmas Decor crochet pattern collection includes all the components and an optional crocheted wreath base: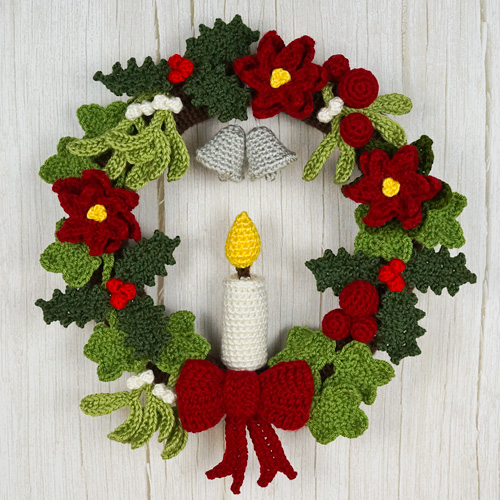 The cutest life-sized Gingerbread Family patterns are a fast and fun project: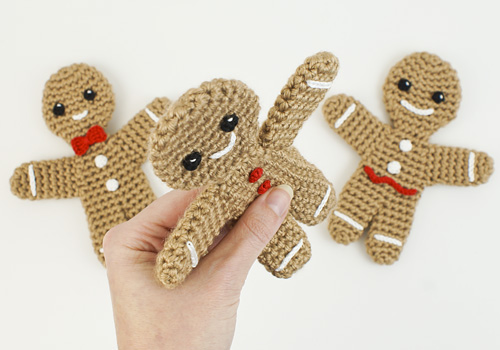 Or fill your windowsill or mantle with my Christmas Trees pattern sets: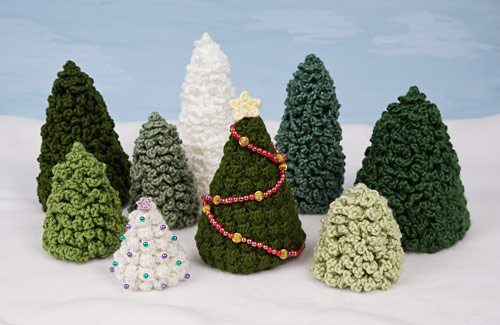 You'll find plenty more ideas in the Holiday & Seasonal Crochet Patterns category of my shop. And if these seasonal decorations don't appeal to you, remember you can join the Reindeer Games by making any PlanetJune patterns – there are no restrictions!
Join Us!
So, will you join us for the Reindeer Games 2023? I do hope so – it's going to be so much fun, and I'd love to see the project gallery filled to the brim with our beautiful crocheted projects by the end of the year. Whether you're crocheting your favourite PlanetJune patterns as Christmas gifts, items to sell at craft fairs or online, toys for charity, or projects for yourself, we're ready to encourage you to complete your goals and to celebrate your successes with you!
And, even if you think you may not have time to complete a project, you're very welcome to join us online for the community spirit and friendly chat. There's something about PlanetJune that attracts the kindest and most supportive people, and, if you enjoy PlanetJune patterns, you're already part of our community – do come over to our Discord server or Ravelry group and say hello!