I'm still technically on holiday for another week, but in this age of smartphones and wifi it's hard to ever take a complete break – there are always more questions to answer and people to help! I'm trying to keep work to a minimum, though, and enjoying some relaxing crafting time.
My Craft WIPs
It's such a treat to have time to make things again! I've really missed this…
I'm making progress on my secret long term cross stitch project, which I started well over a year ago (and its companion piece over 2 years ago)! I don't think I'll be finishing it any time soon, but that's fine by me – it's a nice relaxing project to pick up whenever I have time.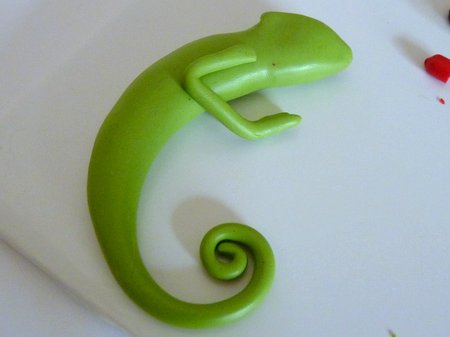 I've been playing with my polymer clay for the first time in a couple of years. My FIMO is getting pretty old now, and took a long time to condition so it didn't crack when I worked it. My hands were hurting after that, so I only got partway through sculpting the basic body shape of a chameleon before I had to stop. It was going well, but I don't expect the clay to stay workable; I'll probably have to ball up my efforts and start again from scratch for my next claying session (boo). At least I have a good chameleon colour mixed now, so I can get straight into sculpting next time!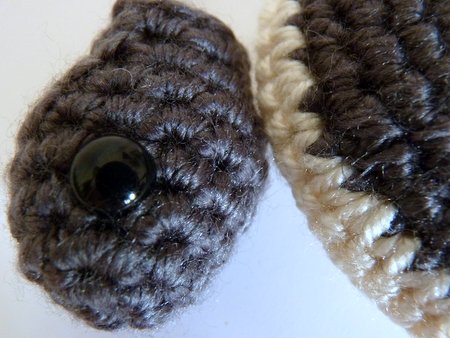 I've also started crocheting a very cute new design – all will be revealed in the next few weeks… It's lovely to have time to think about amigurumi again, and, yes, I count my designing as play, not work! Writing, editing, photographing and publishing patterns is definitely (hard) work, but the design and crocheting part is exactly what I'd be doing even if it didn't pay – I love this part 🙂
2013 Designs CAL
The January CAL includes all 18 of the crochet patterns I released last year – a nice mix of free and paid, amigurumi and accessories, and (hopefully!) something to appeal to everyone: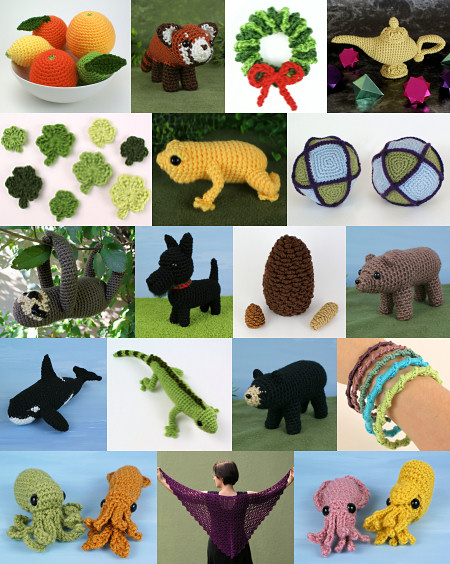 If you'd like to join in, you'll find the CAL thread in the PlanetJune ravelry group – I hope to see you there 🙂
Review and Win contest
I apparently completely forgot to do the monthly update in December (I can't imagine why…), so I have 2 'Review and Win' winners to announce today!
November's winner is Aimee N, with her review of my Cascading Clusters Shawl: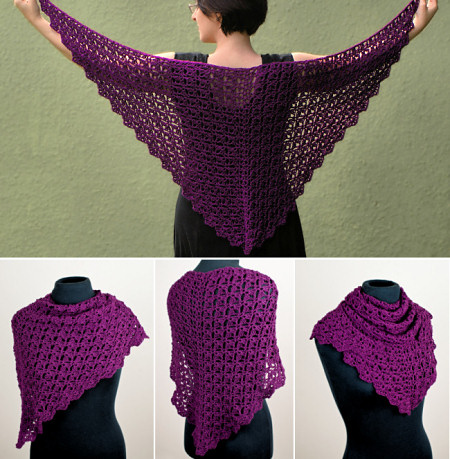 I bought this pattern as soon as I saw it and put another shawl aside so that I could work on it. I like to work from charts, and the chart for this pattern was very clear and easy to follow. It's a quick project too. I used an alpaca sport-weight yarn which drapes beautifully. I am so pleased with this shawl that I will probably make it again — and I rarely make the same pattern more than once!
And December's winner is Jeanne S, with her review of my Christmas Trees: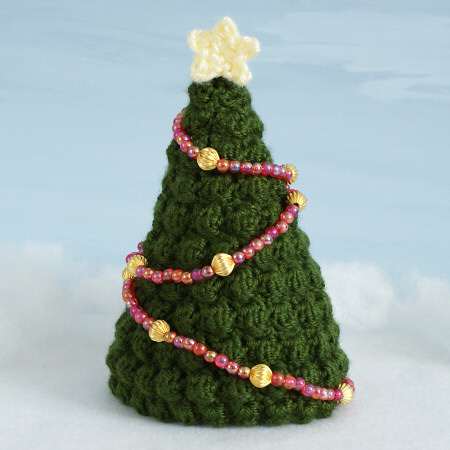 Another great pattern from June. Very easy to follow directions, and the tiny star is adorable! I used white worsted weight yarn, red heart shimmer, worked really well. Then I had some finer weight pale blue glittery yarn. Made the small tree again. Stands on its own without being stuffed, and very quick to make up. Thanks again
Congrats to both of the winners – I'll email you to find out which pattern you'd like as your prize 🙂
And now I'm heading back to a lazy afternoon of watching TV and crafting. My 2014 is going pretty well so far – I hope yours is too.