Happy Groundhog Day! Apart from being my favourite made-up holiday, it's also time for me to draw January's 'Review and Win' contest winner… This month's lucky winner is Rita G, with her review of my Detail Stuffing Tool: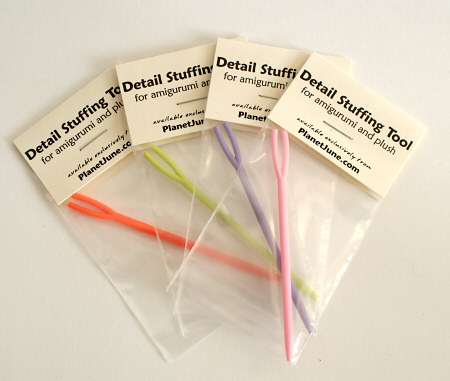 I used this stuffing tool and the result was great!! I have crocheted a lot of stuffed animals with the result I used the end of a crochet hook, bamboo stuffing tool, or other means to get stuffing into small places. The results weren't always good. With this little stuffing tool I had great results finding the stuffing went where I wanted it to go so my animal took shape turning out really cute! I look forward to using this tool again and again! I highly recommend this tool!!
Congratulations, Rita, I'll email you to find out which pattern you'd like as your prize!
* * *
And now back to the important news of today: none of the famous groundhogs (Punxsutawney Phil, Wiarton Willie, and Shubenacadie Sam) saw their shadows this morning, so that means they all predicted an early spring – let's hope they were right!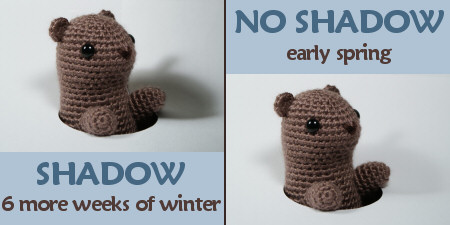 I can't believe it's been a whole year since the Groundhog-Along! My crocheted groundhog is hibernating in a box in the basement (together with all my other amigurumi) while we try to sell our house, so he's passing on prognosticating today. I wonder what all the other amigurumi 'hogs will predict today..? 🙂
Happy Groundhog Day, everyone! BING!