Drumroll, please…. Today I have a once-in-a-lifetime opportunity for a PlanetJune fan or a ferret fan to own a PlanetJune original! It's very rare that I sell finished pieces – I occasionally accept a commission for a crocheted animal, but I spend almost all my time designing and writing, and prefer to save my hands for crocheting up new designs. But when I came to pack up my toy shelves: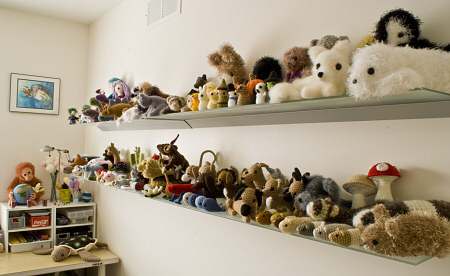 …there was one little baby who stayed behind…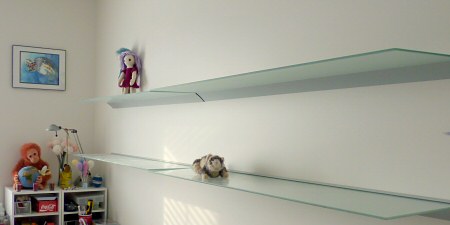 …One little ferret who decided he'd like to be adopted into a new loving home instead of moving to South Africa with me.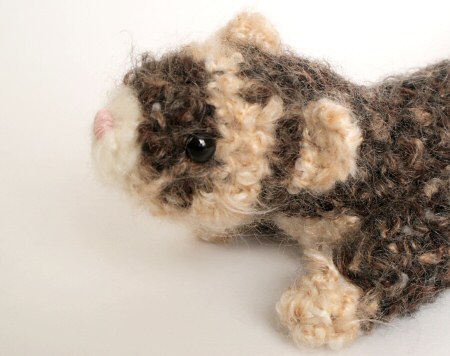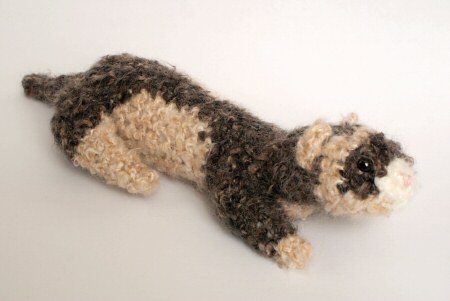 This sweet and realistic ferret is a totally one-of-a-kind PlanetJune original. His markings are different to those in my ferret pattern, so you can't make one like this, even with my pattern!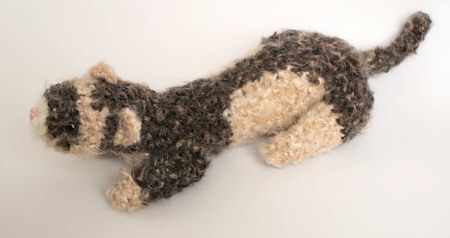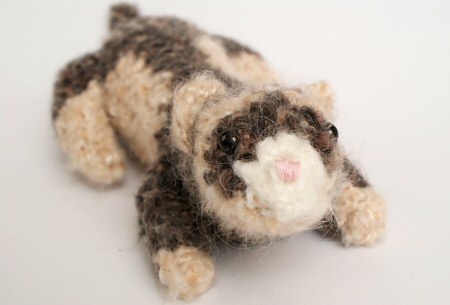 He measures 14″ (36cm) long, from the tip of his cute little pink nose to the end of his furry ferret tail.
He's crocheted from mohair blend yarns, which makes him fuzzy and fluffy and soft and cuddly.
Black safety eyes complete his realistic look, so he's not suitable for children under 3 years old.
Complete with a signed certificate of authenticity that he was handmade with love by me, June Gilbank!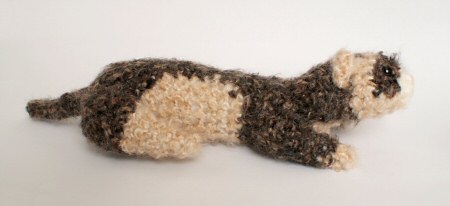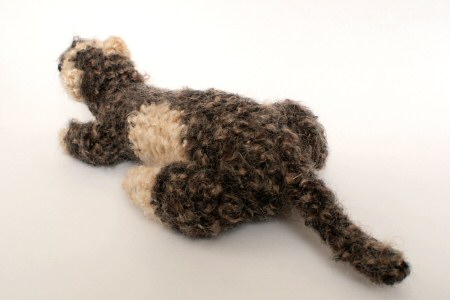 Would you like to adopt this little sweetie? He's all ready to go to his new home, and I've put him up for auction on eBay with a ridiculously low starting price – far lower than my commissioned rates – so you may end up with a real bargain as well as a one-of-a-kind original!
All proceeds will go to a very good cause: buying a stash of yarn that I can take to South Africa with me so I can continue to create new amigurumi patterns for you in the yarns that you're familiar with (there'll be no soft worsted weight acrylics over there: no Bernat, Lion Brand, Red Heart, Patons, Caron… how will I survive?!)
I hope you like my sweet ferret. If you don't want to place a bid yourself, please pass the link (PlanetJune Ferret auction link) on to anyone else who may be interested in this opportunity.
Or, bid on my ferret right here: PlanetJune Ferret auction 🙂
Thank you!