…or at least, I'm going to be. The brochure for the Fall Creativ Festival in Toronto just arrived: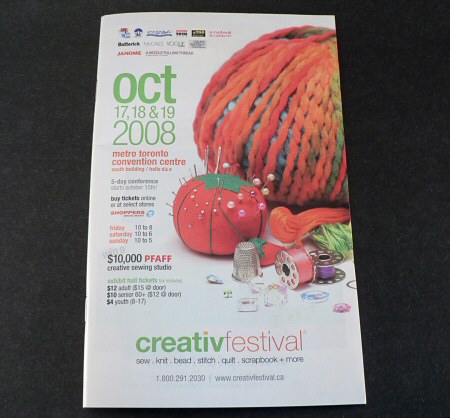 And let's have a look at page 42. See anything familiar?
That's right – I'll be teaching a crochet class to make my PocketAmi Mouse and Bunny! Unfortunately for my marketing, the keyword PlanetJune is missing from my blurb (how did that happen?!), but luckily my name isn't very common so I hope people reading the brochure will google me if they want to know more about me.
For anyone who might be in the area, the show runs October 17-19th 2008, so make a note in your diary to keep the weekend free – it's going to be a great show! For more info on the show, see the Creativ Festival website.
My class is on Saturday 18th from 11am to 12.30pm, and I'll be at the A Needle Pulling Thread booth all day on Saturday when I'm not teaching, so please remember to stop by and say hello to me. (I'll be easy to spot: I'll be the one surrounded by crocheted animals!)