I've been avoiding paper crafts since I stopped writing for Folding Trees. Trying to scan the web every day for paper craft resources to highlight was exhausting and ultimately put me off papercrafting. But I've started to miss coming up with my own crafty paper tutorials – I think I'm out of my paper funk!
Here's a really simple paper project. The idea came from these GreenMarkers that Kari found in a Japanese online shop: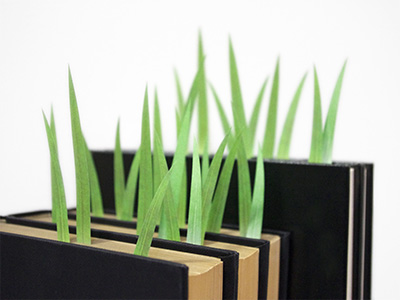 When you need to mark up a lot of pages of a book, you end up with a swarm of sticky arrows sticking out of the edge of the book. I love the idea of forming a little clump of grass 'growing' out of the book instead, so here's my simple 5-minute DIY version:
'Grass' Sticky Page Markers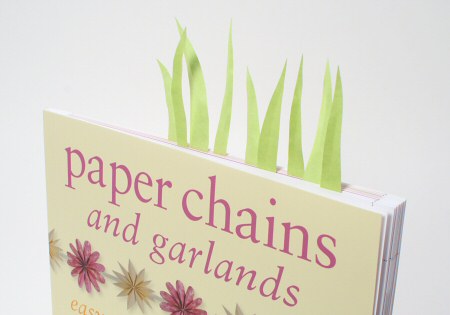 They look especially cute in my papercraft book, Paper Chains and Garlands, don't you think? 😀
You will need:
Green sticky notes (if you can't find green ones, you could colour normal coloured notes with a green pencil or paint before you begin)
Pair of sharp scissors
Bone folder (optional)
I found these recycled paper Post-It notes that include a lovely spring green colour: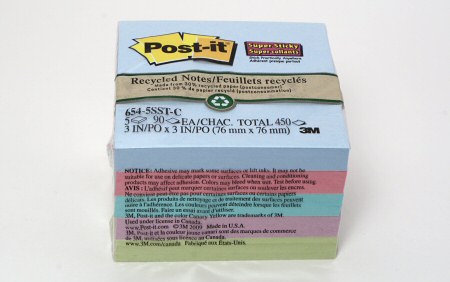 Take a sticky note and make sure the sticky edge is at the bottom: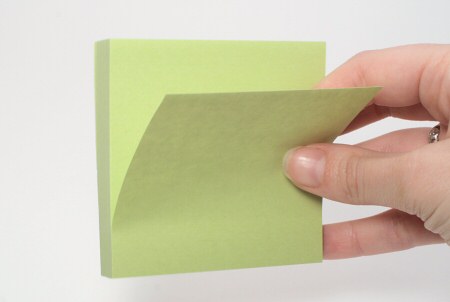 Cut out blades of grass from the note. You need to make a long thin triangular shape with a slight curve, starting from the bottom (sticky) edge and tapering to a point. Cut the shapes freehand – if they aren't exactly the same size and shape they will have a more organic, natural feel.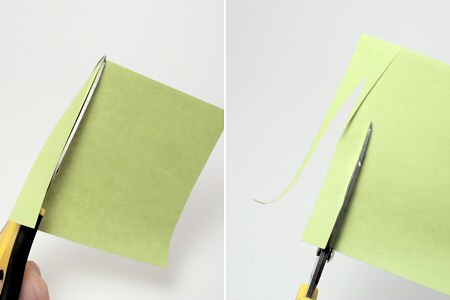 Note: Make all the blades curve in the same direction – it saves paper, and when you stick some on left-hand pages and some on right-hand pages of your book, you'll end up with some blades curving in each direction anyway!
Stick the blades down on a piece of paper.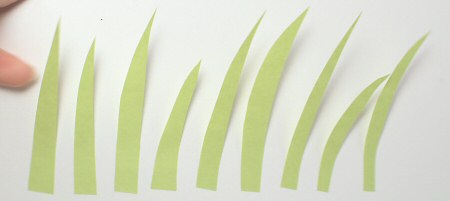 Turn the paper around so that the sticky edge of the blades is at the top. Use a bone folder or the wrong side of the edge of your scissors to score a line down the middle of each blade, drawing the folder towards you from the base to the tip of each blade.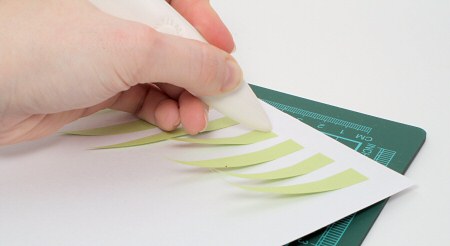 You don't have to be too exact! If you look carefully you can see my scored lines on the 4 rightmost blades: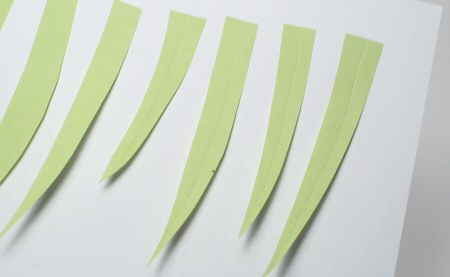 With your fingers, pinch the sides of each blade slightly so that it folds up around the scored line. This adds a little dimension and realism to the grass!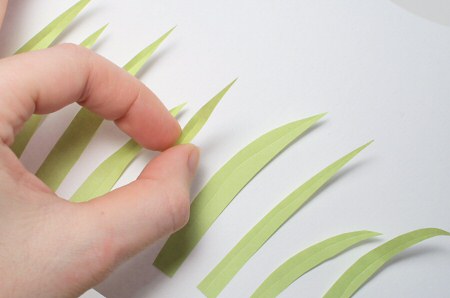 Use your blades of grass to mark up your reference books without damaging them!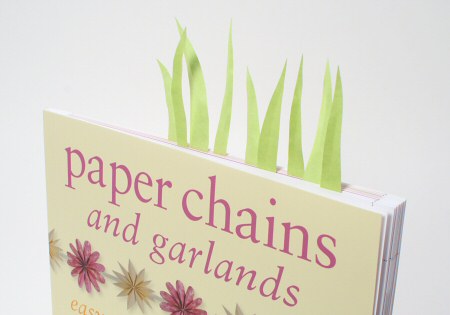 A touch of spring, whatever the weather! I hope you like my grass markers 🙂