If you follow me on Twitter or Facebook, you'll have already had a sneak peek at this guy: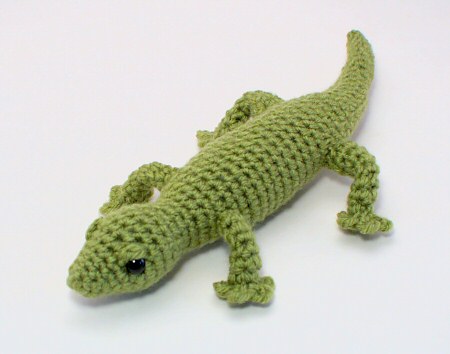 He's a gecko, a type of smallish lizard found in warm to tropical climates. Leopard geckos, the type you'll see most often kept as a pet, have tiny claws on their feet, but most other gecko species have toe pads that let them climb up vertical walls!
My first introduction to a day gecko was in Hawaii last year, where this little guy was living in our room and spent his time climbing up and down the window frame: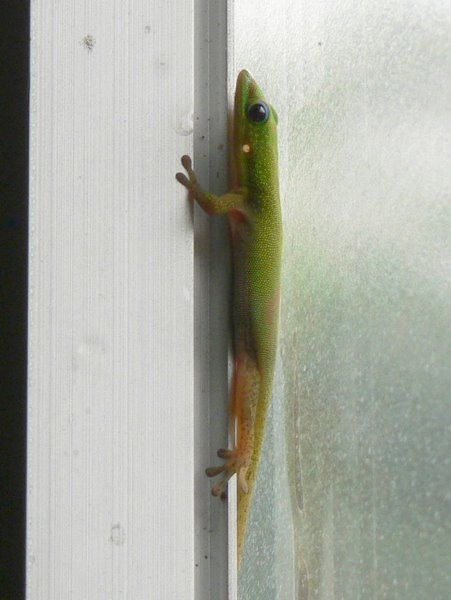 So cute! I've had the idea to make a gecko in the back of my mind ever since then. My little Hawaiian buddy was only about 3″ long (a bit small for a crocheted version), but some of the Madagascan species of day gecko reach 9-11″ long. You're probably familiar with Madagascan geckos from the talking one in those Geico ads 🙂
My crocheted gecko is 10″ long, and, like his cousins, climbs the walls with his special toe pads! Here he is climbing my window: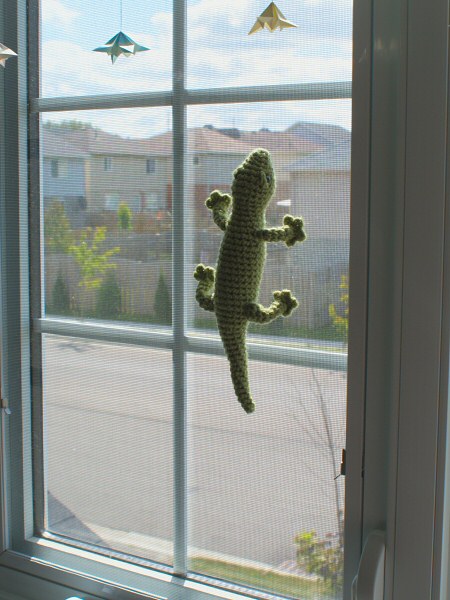 I think he's after my origami decorations!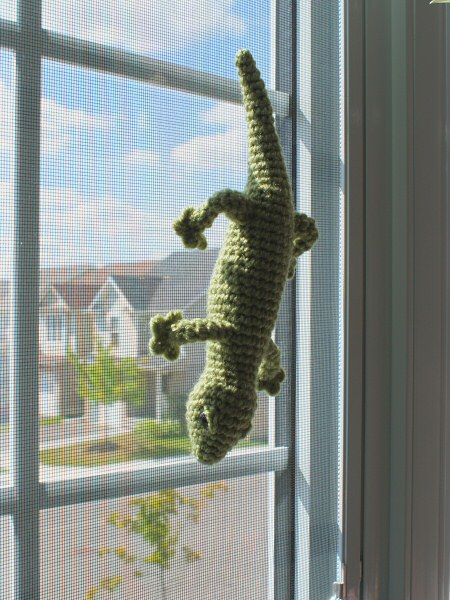 …and climbing back down again
(Okay, he needed a little assistance to stay in place on the window, but isn't the effect perfect?!)
Gecko is only my 2nd reptile design (after my Sea Turtle) but he was a lot of fun to make. Maybe I should try some other more unusual animals in future – what do you think?
The Gecko pattern is now available to purchase from the shop!