Look at the cuties who have already been uploaded into the PlanetJune Fuzzy Friends flickr pool!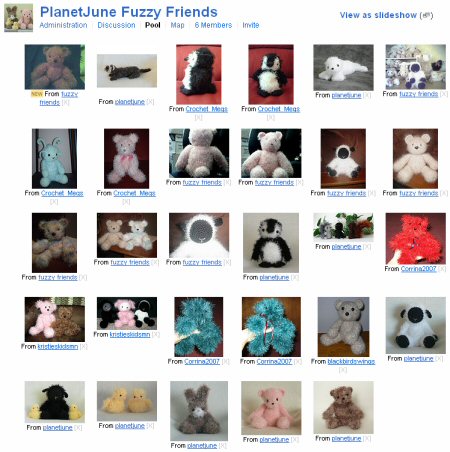 Want to add your photos to the pool?
Log into Flickr and join the PlanetJune Fuzzy Friends group.
Upload your photo to your flickr photostream.
When you view your photo, click the link called "SEND TO GROUP" (just above the image).
Select PlanetJune Fuzzy Friends and you're in!
Let me know if you have any problems and I'll be happy to help 🙂
Don't use flickr?
Why not sign up? It's a great way to show off your photos.
Otherwise, e-mail your photos to me and I will add them to the group (with credit to you, of course).