The Fuzzy Ferret pattern is now available! You can order it directly from PlanetJune.com and the pdf will be e-mailed to you.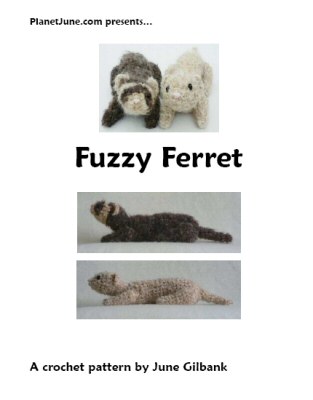 Now you can make your own amigurumi ferrets! The pattern includes full instructions to make a single-colour ferret and a dual-colour ferret.
*SPECIAL OFFER* For this week only, all other Fuzzy Friends patterns will still be available for the old price of $3.50 USD. From May 14, 2007, all patterns will cost $4 USD each. Complete your collection before the prices go up!