Look who showed up at my house today (click for full-size images):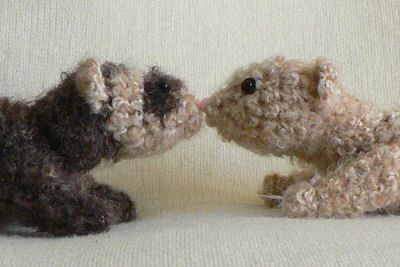 The two ferrets had some playful power struggles at first…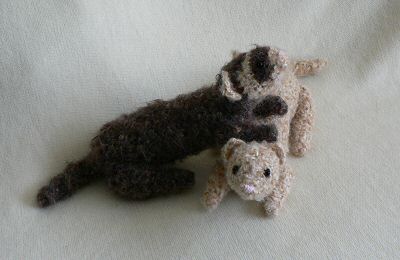 But now they are best of friends 🙂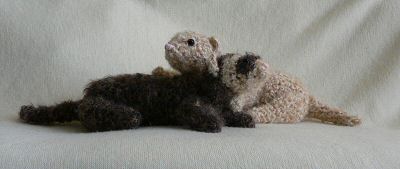 The Fuzzy Ferret pattern will be available in the next week! Don't forget to sign up to be the first to know when it's released.
UPDATE: Looking for the pattern? You can find the Fuzzy Ferret crochet pattern in my shop.