Click the pics to see larger versions.
The monkeys went out to play today. It was a beautiful day and they were enjoying the sunshine.
Suddenly, they saw a stranger in their tree!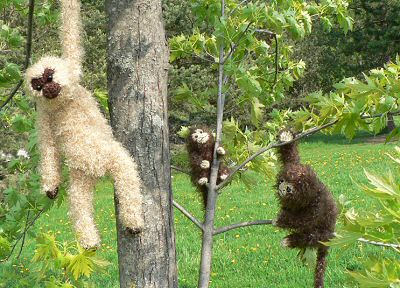 The monkeys moved in to investigate.
"Be careful – keep your distance," warned Daddy Monkey.
But Baby Monkey wasn't listening and leapt down to meet the newcomer…
It turns out the newcomer had been too shy to intrude on the family playtime, but once the ice was broken, she was happy to join in the games. The gibbon and the tamarins are now best of friends!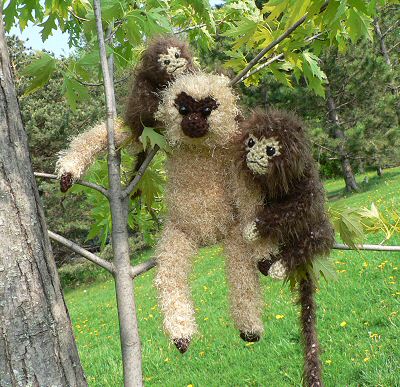 UPDATE: Looking for the pattern? You can find the Fuzzy Monkeys crochet pattern in my shop.