You may have noticed that I didn't have a new pattern for you in January. I actually have four different crochet patterns in progress at the moment, but everything feels a bit scattered, because I have some very exciting news: we just bought a house!
We've been waiting for a long time to get to this point. Almost two years ago, when we first signed the contract, our little plot of land sat somewhere in here…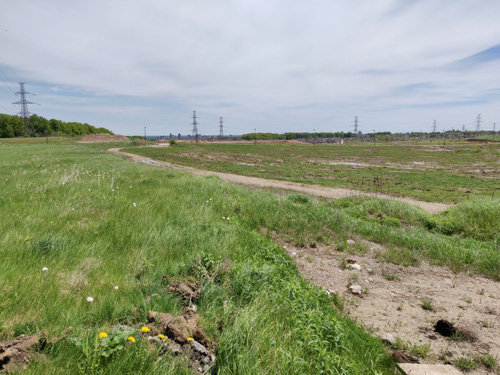 This time last year, we got to make hundreds of design decisions for the interior and exterior of our house – colours, flooring, lighting, bathroom suites, kitchen cabinets – it was endless.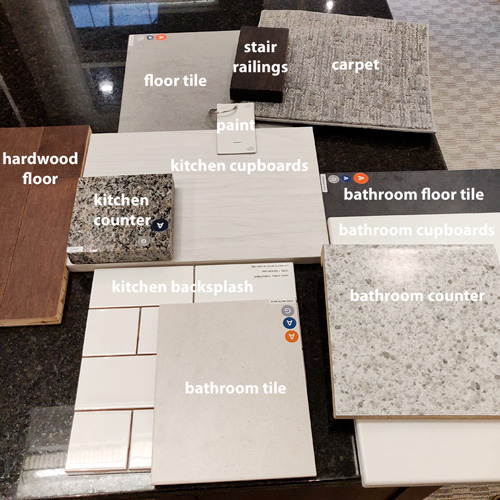 And then, nothing, for a very long time. I was expecting this – multiple people had warned me that new house builds always run late, and the builders had emailed me last year to let me know there would be additional delays due to the pandemic, so I was expecting at least several months of delays.
A couple of weeks ago, we discovered that we wouldn't be able to attend our own home inspection because of the lockdown, and then suddenly the original closing date was approaching and, although we hadn't seen it for ourselves, everything was apparently going to be finished on time! That caught me by surprise, so I had a mad scramble talking to banks and lawyers and trying to get the money in place in time to close…
And then it was done, and we held the keys to our new home!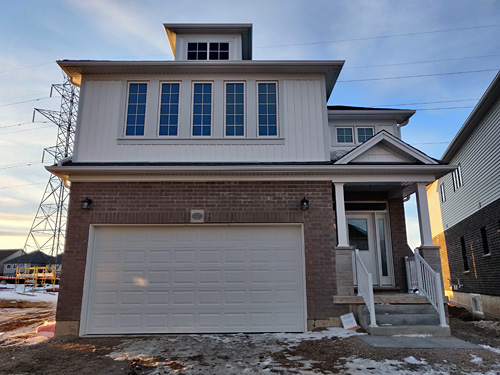 Yay!
But this isn't the end of the story. There's a lot more that goes into buying a brand new house than I'd anticipated: lots of unfinished and imperfect things that need to be identified and reported so they can be fixed, a full house-worth of appliances and window coverings to choose and buy and get delivered and installed, and all of this while we're under a stay-at-home order in Ontario, which means a fun trip to IKEA to pick up all the other essentials we need is not an option at the moment.
So please bear with me – there definitely will be new PlanetJune patterns coming soon, but I need time and energy so I can focus on completing them, and both of those are in short supply right now. My ideas are tripping over each other to get out of my head (hence 4 patterns on the go at once…) but I need some calm and concentration to turn my notes into patterns you'll enjoy.
Right now, things are both exciting and anticlimactic at the same time. It'll be a long time before we can actually move into our new house, and there's so much that I need to do for it in the meantime. So many decisions to make! It's all quite overwhelming.
But I know it'll all be worth it in the end – one day, all the pieces will have been slotted into place and everything will be ready for us to start enjoying it. And I can't wait for Dave and Maui and Maggie and I to be settled in our lovely new home!