In preparation for my move back to the Great White North later this week, I decided to crochet myself a new neckwarmer. I used my Diamond Lattice Neckwarmer pattern and a cosy merino-silk blend yarn, and look what I ended up with…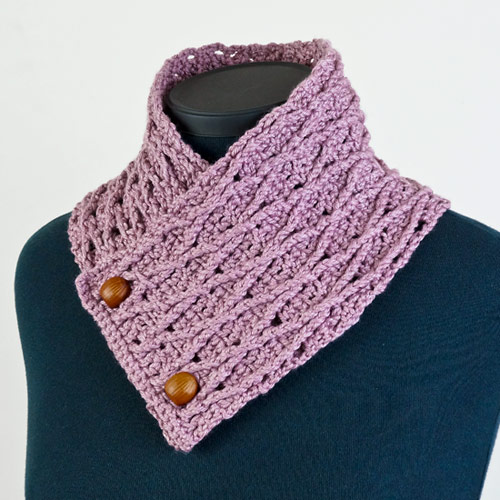 Don't you just love it? I do!
I was a bit worried about the wool content in my yarn, especially around my neck where I'm extra sensitive, but I gave it a long soak in my favourite Soak Wash (just in case) and, after blocking and drying, I can report that the yarn is soft and not at all scratchy on my neck. (It's KnitPicks Gloss DK Yarn in Velveteen, in case you were wondering…)
As the finishing touch, I discovered I had two adorable hazelnut buttons in my button box: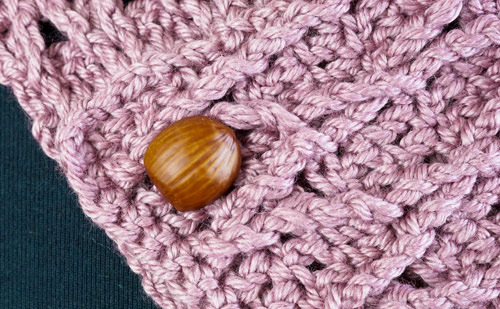 (I have no idea when/where I bought the buttons, but aren't they amazing? So realistic!)
And now I can demonstrate that this is truly a unisex pattern. It works so well for men or women…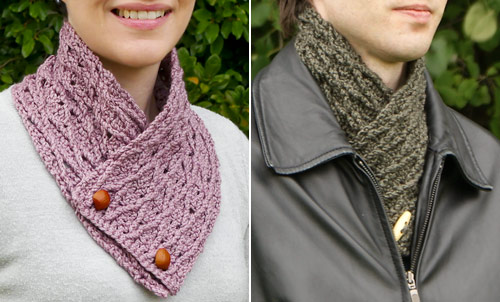 I can attest that it works up really quickly, and it was fascinating watching my cable design taking shape – I designed it so long ago, it felt completely new to me, even though I was following my own pattern.
If you've already bought the Diamond Lattice Neckwarmer pattern, I've updated it with the new photos and yarn details, so feel free to download it again from your PlanetJune account! If you haven't picked it up yet, now's a great time 🙂
And don't forget that you can also buy it as part of the value-priced Custom Set of any three PlanetJune Accessories – a bargain if you're looking for crochet patterns for Christmas gifts (or just for yourself)! Here are all the other pattern choices: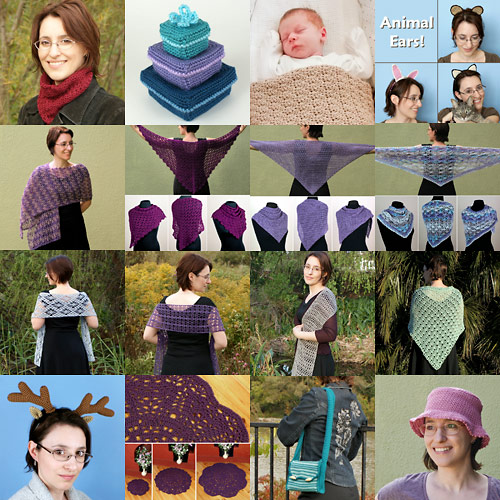 Treat yourself to a Custom Set of your favourite three PJ Accessories patterns here 🙂
And – bonus for me! – now I have a new headshot of myself wearing my new neckwarmer, to replace the photo I've been using as my profile photo for over 7 years: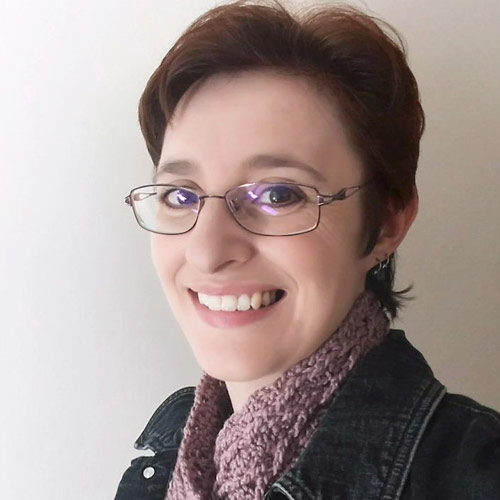 Hi there!
It's so nerve-wracking changing my photo everywhere, but I really don't look or feel like the me in the old photo any more, so it's time to be brave and freshen things up with a photo of the 40-year-old me 🙂