It's still winter here. The snow hasn't melted yet, and it feels like it's been winter forever! I can't wait any longer for spring to arrive, so I decided to create some spring for myself…
Here's my vase of crocheted daffodils – a bit of instant springtime!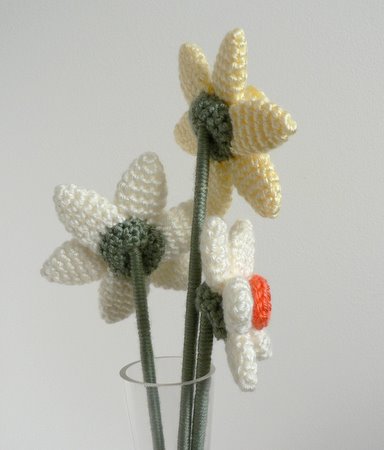 I've written up the pattern for you – it's another Donationware pattern, so it's free to view and, if you like it, you can send me a thank you payment. I hope you enjoy it!