To any of my readers in or around Ontario, Canada, I'll be at the Creativ Festival near Toronto (Mississauga to be precise) this Saturday (April 26th). I'll be hanging out for the day at the booth for A Needle Pulling Thread magazine. I'll have some of my creations on display, and I'll bring my latest WIP to work on in any quiet moments!
So people will be able to recognise me there, I've made a custom PlanetJune t-shirt using iron-on printable transfer paper: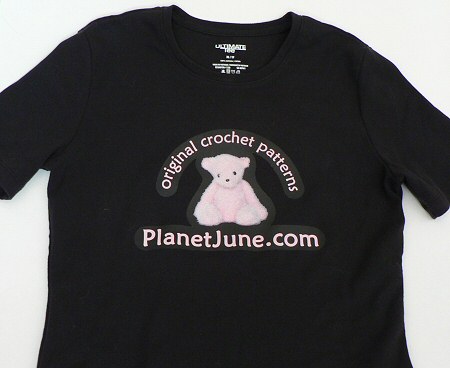 I bought the transfer paper for dark t-shirts and printed my design onto the paper. I had to cut it out very carefully so I didn't leave any white borders to spoil the design, then ironed it on to my prewashed T-shirt.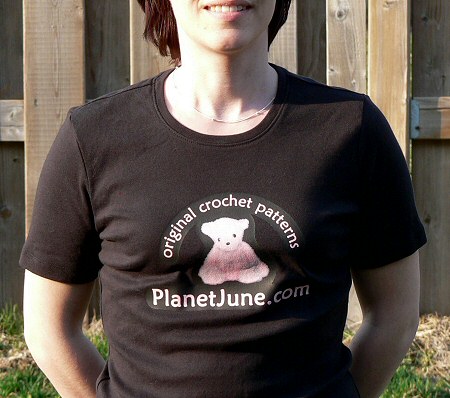 I even added a second mini design on the back of the shirt: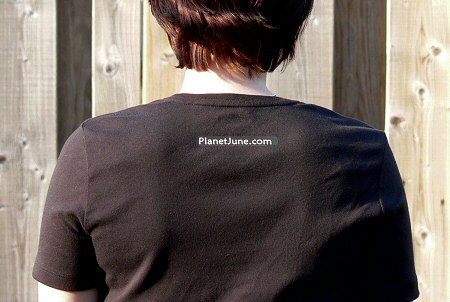 If you're going to the Creativ Festival, please make sure you stop by the booth and say hello to me! And I have AquaAmi cards to give away if you mention you read my blog 🙂 Hope to see you there!