My patriotic Beaver just can't wait until Canada Day (July 1st) to start his celebrations!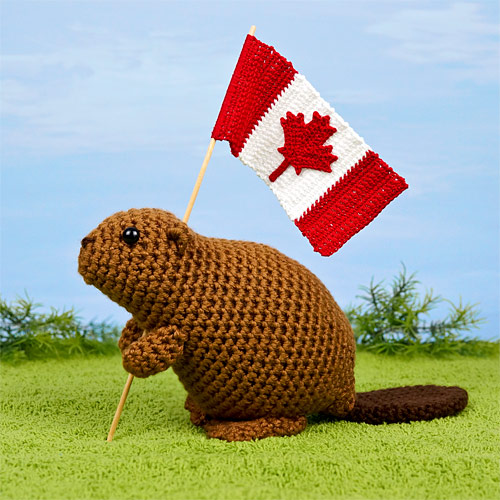 I've just updated my Maple Leaf Collection crochet pattern to also include instructions for making this small thread Canadian Flag too – it's perfect for an amigurumi to hold.
If you've already bought the Maple Leaf Collection, log back into your PlanetJune account, go to your old order for the Maple Leaf Collection and re-download the Canadian Flag Background PDF – you'll see a new page at the end with the updated details for the thread flag!
Canadiana crochet patterns
I have a small, but growing, collection of Canadian-themed patterns now – the adorable Beaver, and the Maple Leaf Collection (which includes the Canadian Flag background):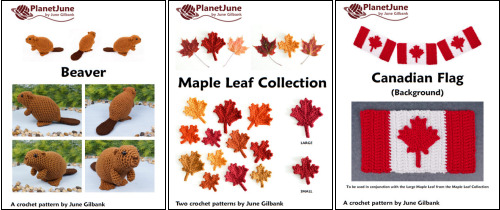 Find all my Canadiana crochet patterns here!
Are there any other Canadian icons you'd like me to add to my Canadiana pattern collection? Let me know in the comments!