A quick aside first: have you noticed I've made a favicon for PlanetJune? It was a challenge coming up with something recognisable at such a small size, so I just made a little bear in my site colours:

I think it's cute! I hope it'll help people to spot PlanetJune in the vast sea of websites out there. That's one more task I can cross off my to-do list 🙂
The real point of this post is to let you know about the blog tour for Amy O'Neill Houck's new book, Crochet for Bears to Wear. The tour starts today at Craftzine, where you can download a free pattern from the book!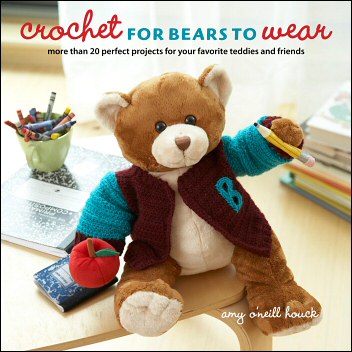 Amy has a list of all the daily stops on her blog tour. There are some fantastic crochet bloggers represented here, so visit all the stops and, as an added bonus, you might find some new blogs to follow!
My stop is next Monday, when I'll be reviewing the book and testing one of the patterns. As you can see from the photos below, my Fuzzy Bear loves accessories, so I'll be crocheting him his own custom-sized piece of clothing…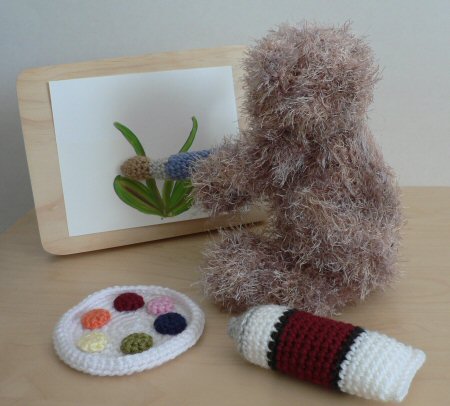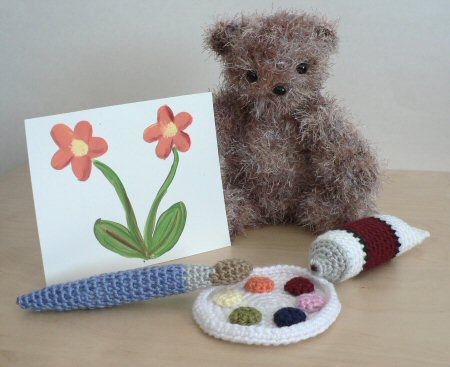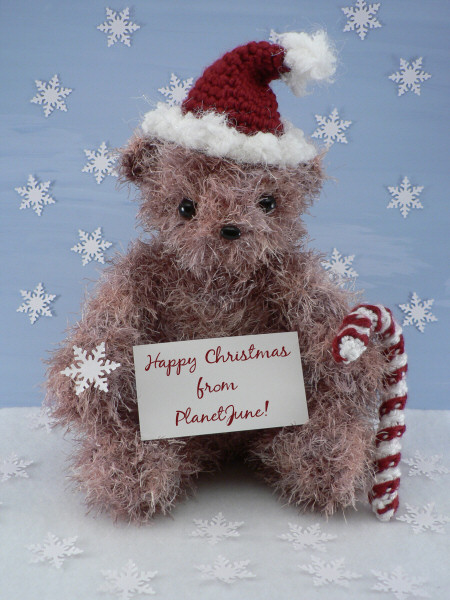 Fuzzy Bear loves to play dress-up
I'll also have a copy of Crochet for Bears to Wear to give away to one of my lovely readers, so don't forget to check back here on Monday for a chance to win! 🙂