I've been upgrading the PlanetJune shop to make things a bit clearer. There's a new tabbed interface for each product, so you can quickly find the information you need without having to scroll down the page: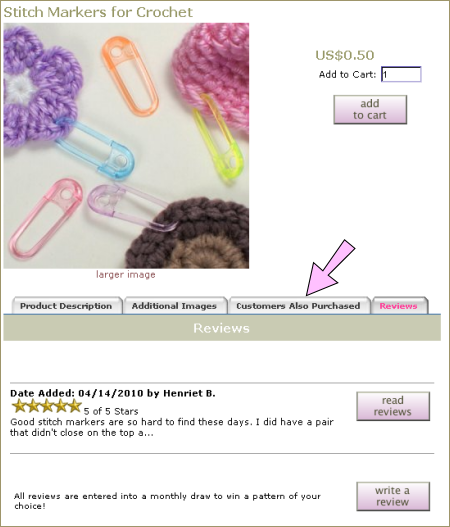 I've also added a review capability, so you can see what other people thought of my products before you buy. I only launched this yesterday, so I only have 9 reviews as I write this post. A review system is no help to anyone unless there are actually some reviews for potential customers to read, so I'd like to ask for your help…
Have you bought any of my patterns, eyes, noses, stitch markers or stuffing tools? Is there anything about them that you'd like to share with the world? Please write a review! It's easy to do – just browse to the item you want to review, click the Reviews tab and then click write a review.
As a small incentive (and this will be an ongoing thing, not a one-off promotion), all reviews will automatically be entered into a monthly draw to win a free pattern of your choice. So review 10 of my products and you'll get 10 entries into the draw!
I hope these reviews will be useful to other people, and I encourage you to be honest – I will only moderate them for profanity or other inappropriate comments. Although I hope you won't feel the need to leave a 1 star review, if that's what you truly think of a product, that's okay with me. And you'll still be entered into the draw 🙂
Thanks very much for your help – I really appreciate it – and good luck in the monthly draws!