I try to be environmentally conscious when it comes to my pup Maggie and avoid waste where I can. I even use compostable poop bags, and all her waste and hair clippings go straight into the green bin for composting.
Being a white dog, she's prone to tear stains, and the thought of buying disposable eye wipes didn't sit well with me. And then I realised: hang on, my crocheted Eco-Friendly Cosmetic Rounds would also make perfect reuseable doggy face wipes!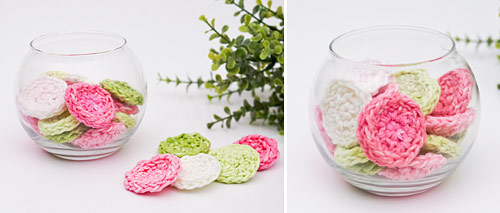 For fun, and to tell Maggie's wipes apart from my own, I decided to crochet her a set that matches her colours – mostly off-white with a little light brown.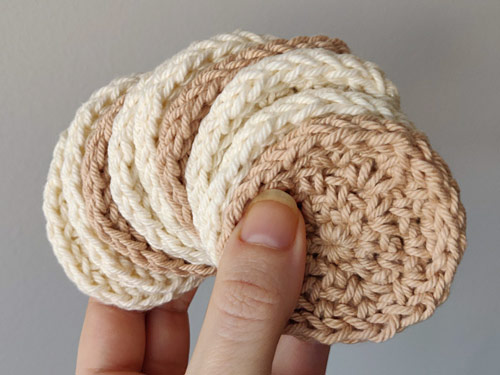 I used my favourite cotton yarn, KnitPicks Dishie in Swan and Linen, and the colours are a pretty good match!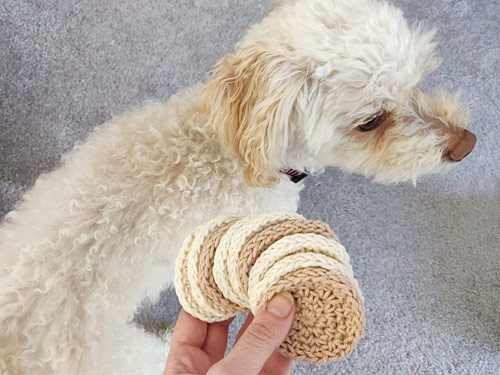 And now for the moment of truth – will they work?
I saturated a wipe in lukewarm water and squeezed it out so it wasn't dripping. After an initial sniff test: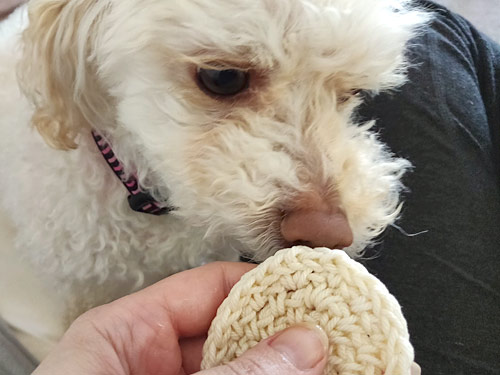 …Maggie gave it the licky seal of approval: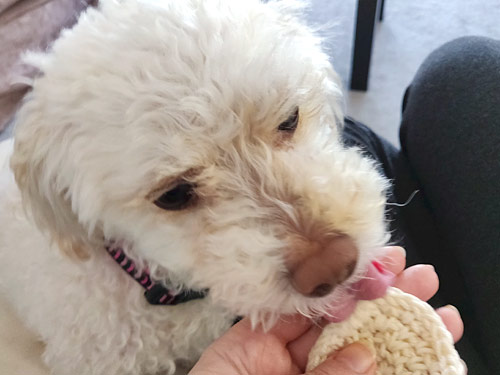 I wiped her eyes well, and then she took over to finish the job to her exacting standards!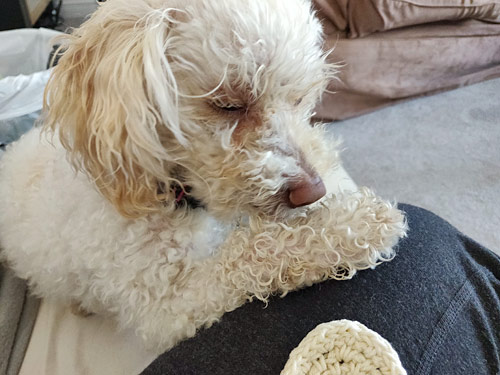 And here's the finished pretty face once it had dried: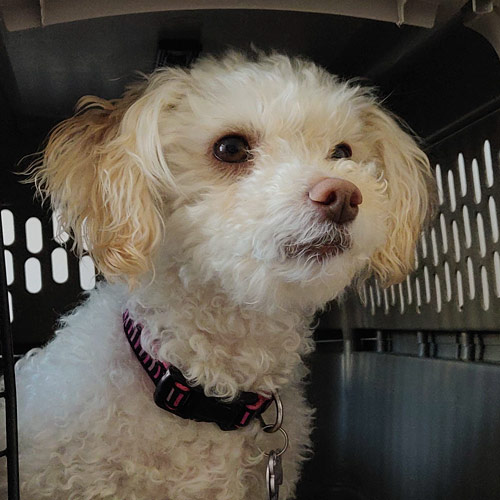 Mission accomplished!
As with my cosmetic rounds, I'll toss the used wipes into a mesh laundry bag and run them through the washer and dryer with my laundry – it's quick and easy.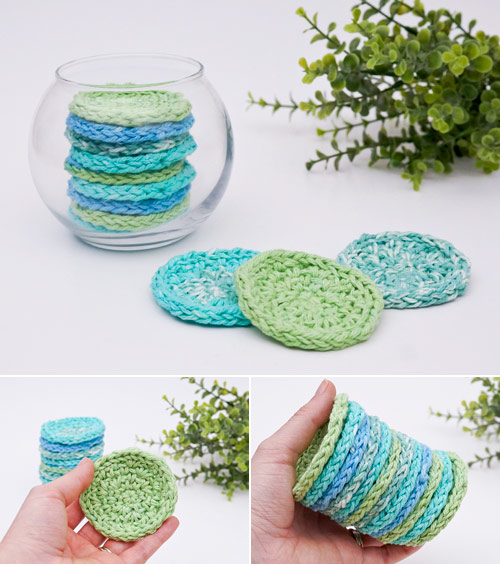 An update on my personal cosmetic rounds: In case you're wondering how reuseable crocheted facial rounds hold up, I've used one clean round every night for 9 months. I made enough to last me for 3 weeks before washing them, so mine have all been laundered many times by now.
They don't look quite as crisp as new, but they are holding their shape well and are much softer than they were when new, so there's plenty of life left in them before I need to make replacements!
If you'd like to make your own facial wipes – for humans or pets! – you can find my Eco-Friendly Cosmetic Rounds pattern here 🙂