I'm very happy to announce that I'll be teaching a class based on my African Violets pattern over at Crochetville in July. This is an online class, so anyone in the world can sign up for it!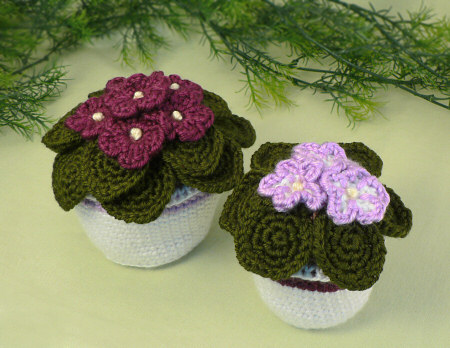 If you're a crochet beginner, or would just appreciate some extra guidance, this class may be just the thing for you! Provided you know how to make a single crochet stitch (and if you don't, see my Crochet Basics tutorial to get that sorted out – it's easy!), I will guide you step by step through everything you need to know to create a beautiful lifesize crocheted African Violet plant and pot. By picking from two two plant sizes, two pot sizes, and two flower patterns, you can create your own custom violets in your favorite shades.
This will be a 2-week class:
Week 1 will cover the basics (magic ring, crocheting in the round with and without joining), plus making your soil and pot.
Week 2 will cover making your leaves and flowers and assembling your final creation.
By the end of the classes, you'll be armed with the skill and confidence to tackle all sorts of other crochet projects!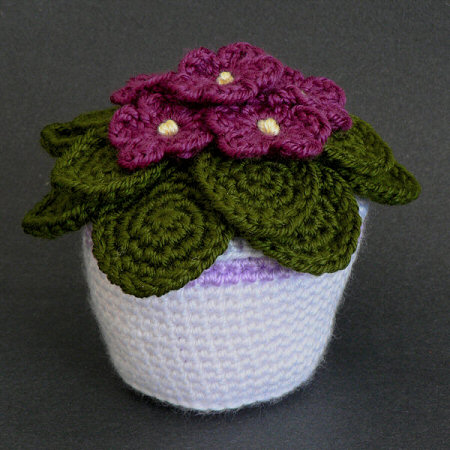 I'm very excited to have this opportunity to reach out and help crocheters all over the world. If you'd like to sign up to take my class, registration has just opened (although the class doesn't begin until July 10th).
I hope to see lots of you in class!