It's funny the way one idea can lead you to another. I was on my third failed attempt to come up with a design when I realised that the stitch pattern that didn't work for its original use would be perfect to make something else: a lovely textured Christmas tree! And, you know, it's actually not that long until Christmas – there are less than 7 weeks to go – so now would be the perfect time to begin your holiday crafting, if you haven't already…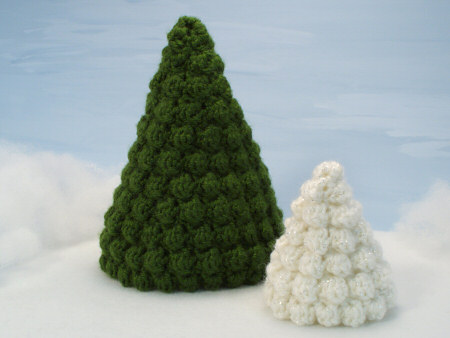 My Christmas Trees pattern is really versatile – the pattern contains two sizes as pictured, but also includes instructions to modify the pattern to any size. The design includes a lip inside the base, so the tree will stand stably without the need for stuffing it, together with additional crochet instructions to complete the base if you'd prefer to make a stuffed toy tree.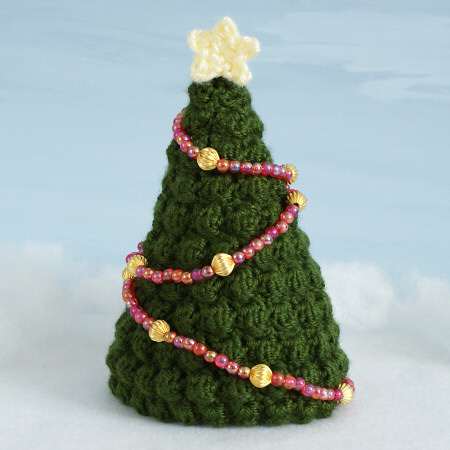 The stitch pattern for the tree is very easy if you know single and double crochet stitches, and once you've got the hang of it you can race through making the tree! The large tree is 5.5″ tall; the small tree is only 2.75″ tall, so you can whip one up in no time.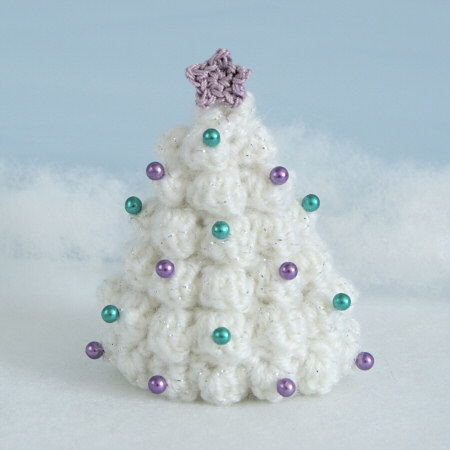 The pattern also includes decorating ideas for your trees (although they also look very striking with no decorations, especially in a group of 2 or 3) and bonus instructions to make my tiny crocheted star tree-topper, which I think must be the smallest crocheted star design in the world! You won't believe how few stitches it takes to make one.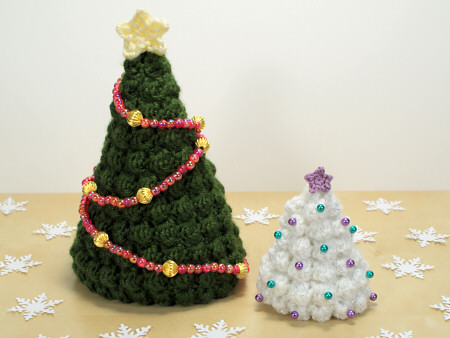 The Christmas Trees pattern is now available to purchase from the PlanetJune shop. And while you're there, how about picking up some more seasonal designs: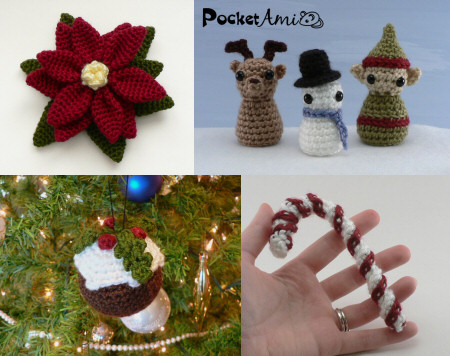 Poinsettia, PocketAmi Christmas, Candy Cane and Christmas Pudding are also all available in the Holiday & Seasonal category of my shop.
I hope you like my Christmas Trees! Please leave me a comment if you do 🙂