Hi guys, I'm back from the UK – did you miss me? If you want to keep up with more of my day-to-day life (both crafty and more personal), you can follow me on Twitter. Send me a direct message if you do, so I know who you are and can follow you back!
Now I'm back home, I can show you the little presents I made for my parents. For Mum (a pianist) a music-inspired needlebook with blue (her favourite colour) felt pages: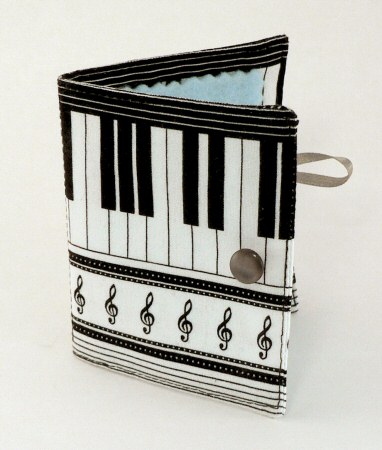 And for Dad (always hard to buy for), a set of marble magnets featuring pics of his dog (they look better in person; the glass was tricky to photograph without reflections):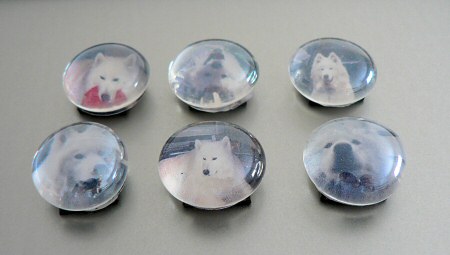 While I was sorting through all my old stuff at my Dad's house, I found a bag containing 4 skeins of beautifully soft kid mohair yarn, in this pretty purple shade. I'm absolutely at a loss as to how I acquired this – I didn't even crochet while I lived in the UK! Anyway, I'm not complaining – free yarn is always a good thing, especially when it's quality yarn like this: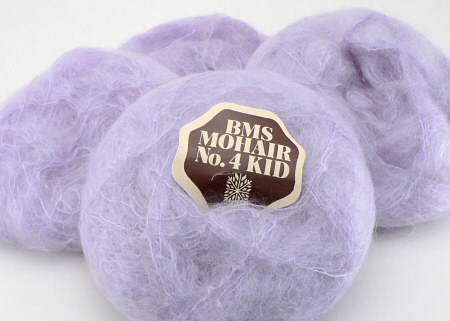 I whiled away my hours on the plane by crocheting fuzzy orange tubes to be the legs for my orang utan. Just the body and feet to go now…
I managed to bring back my mammoth Animal reference book in my carry-on backpack (and I have a bruise on my tailbone to prove it – the book is seriously large and weighs over 5kg!) – no worries that I will run out of animal inspiration now I have over 600 beautifully-photographed pages to pore through!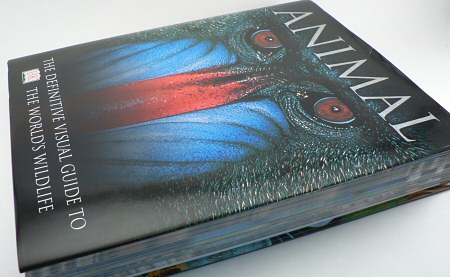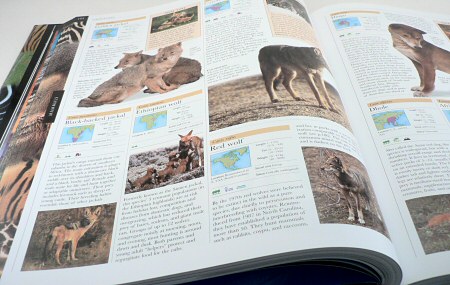 I also brought back some gardening books, as inspiration for some new plant designs. I have a lovely idea for a new plant-themed series of patterns, but I don't want to jinx it by revealing it just yet…
And I'm expecting to see the initial layouts for my papercraft book this week – so exciting! I'll post some pics when it's all been finalised.
Now, time to get back to work! I'll post again when I have something new to show you, and in the meantime you can see me on Twitter, or check out my latest tweets in the little widget in the right sidebar –>