Uh-oh, I'm behind on posting already… Time to catch up!
First up, December's 'Review and Win' contest winner is… Meg P, with her review of my Lacy Bobbles Cowl pattern: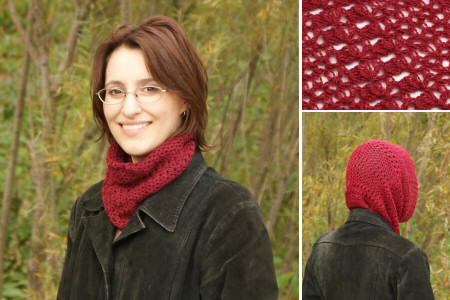 I love the ease, the drape and the finished look of this pattern! It crochets up quickly (maybe two evenings), and is easily adaptable to a variety of yarns, including readily available sock yarn. The diagram, photos and very detailed, clear instructions can help even an inexperienced crocheter make this design. I love the fact that I can print just the pages I need for each project!
Congratulations, Meg, I'll email you to find out which pattern you'd like as your prize!
* * *
And this is long overdue: Create and Decorate magazine wrote a nice feature on PlanetJune in their Christmas issue (December 2010), focussing mainly on my Detail Stuffing Tool and my Fuzzy Friends crochet patterns. They also kindly sent me a copy of the magazine.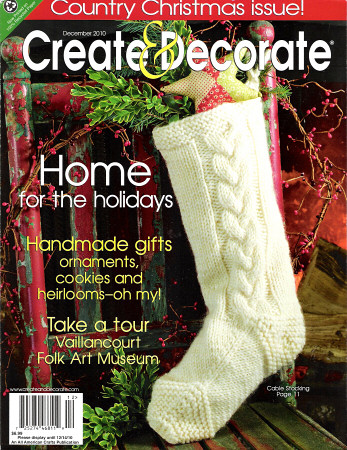 I'd never seen Create and Decorate before – it's not commonly (if at all) sold in Canada. It's very much a traditional crafts magazine and, while the majority of the content focuses on a country/primitive style (not really my style), there's a lot I liked about it. It includes a huge range of projects, covering sewing, rug-hooking, painting, paper craft and more, and – get this – no less than four punchneedle projects (big cheer from me!). The pull-out full-size pattern section is a great bonus if you want to make any of the projects, and there are some techniques in there that got me thinking (embroidered cardboard Christmas ornaments, a rug-hooked 3D Canada Goose, even a Coconut Macaroon recipe… quick, better skip past that page before the temptation gets to strong…)
And then there's the 'Finds' section by Judi Kauffman:
Thanks very much to Create and Decorate for featuring me, and a big belated hello to any Create and Decorate readers who are stopping by!