Since I released my Baby Sea Turtle Appliqué pattern, I've had multiple requests from people making a Turtle Beach blanket and wanting matching flat turtle eggs, hatching turtles and swimming turtle hatchlings to complete the scene.
Some of my best ideas come directly from my customers, and this was one of them: of course I should design the full set, to match my original turtle blanket, but with flat applique turtles! So, here are the Baby Sea Turtle Hatchlings: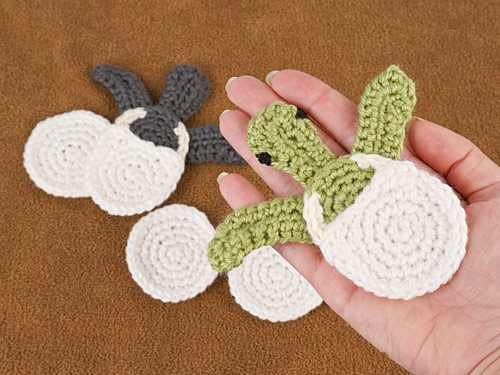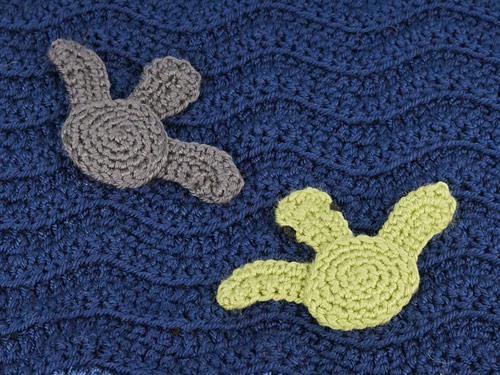 Baby Sea Turtle Hatchlings is an Expansion Pack for the Baby Sea Turtle Appliqué crochet pattern, that includes all the modifications required to crochet flat appliqué versions of a hatching turtle emerging from its egg and a half-submerged swimming turtle, plus the pattern for a turtle egg appliqué.
What is an Expansion Pack?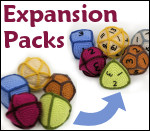 An Expansion Pack is an add-on to an existing PlanetJune pattern.
The Expansion Pack lets you modify or add to the original pattern to create something else.
You cannot use the Expansion Pack alone – you must also purchase the original pattern in order to be able to complete the pictured items in the Expansion Pack pattern.
An Appliqued Turtle Blanket
Here's an example of how the appliqué turtles look on a Turtle Beach blanket: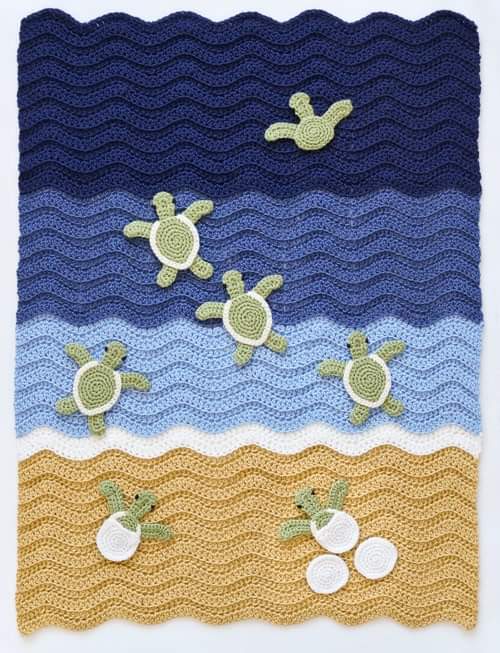 Isn't that lovely?! The PlanetJune patterns I used to make this are:
Top Tip: If this picture is tempting you to make a Turtle Beach blanket for the first time, I'd recommend you get started on your turtles now, but hold off on donating for the blanket pattern just yet – I'll have a new option coming in the next couple of weeks that you may prefer…
I'm so happy with how these appliqué versions of my baby sea turtles work on a blanket – for me, they seem much more practical than attaching stuffed turtles to a blanket.
As you can see above, it has the same visual appeal as the original turtle blanket, but the flat appliqués create a more sophisticated beach blanket for adults and older children.
Or, if you want a blanket for babies and young children, because I designed the flat turtles to match my original Baby Sea Turtle Collection in size, shape and style, you can make a blanket with applique turtles and gift it together with one or two matching amigurumi baby sea turtles to play with!
Purchase Options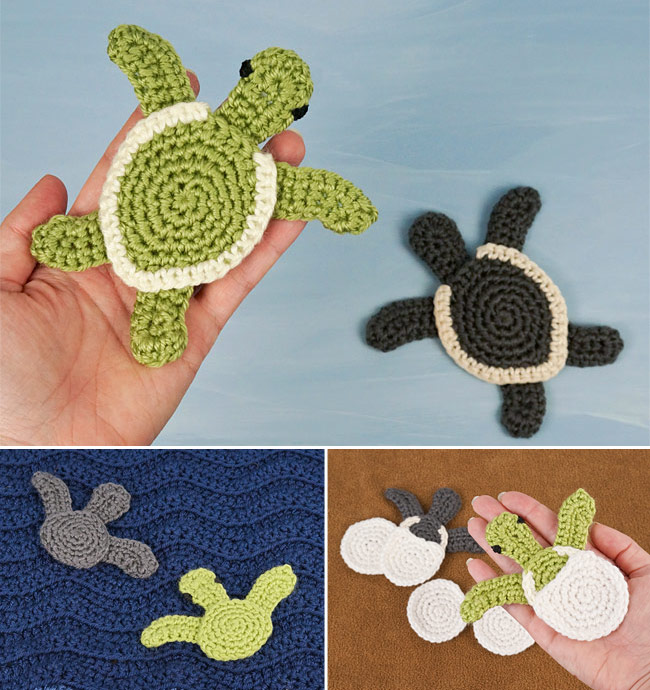 Launch Discount
Now, if you've already bought the Baby Sea Turtle Appliqué pattern, you won't be able to save that dollar. But, for 7 days only, add the Baby Sea Turtle Hatchlings Expansion Pack pattern to your shopping cart, together with anything else (totalling $5 or more), then use the code TURTLEPOWER at checkout and you'll still get your discount! (Valid until next Wednesday: 15th September 2021.)
Note: If you don't need anything else right now, this also applies to Gift Certificate purchases, so you can pick up a $5 gift certificate now, get your discount, and have $5 in your PlanetJune account ready for your next purchase, or to send to a crocheting friend!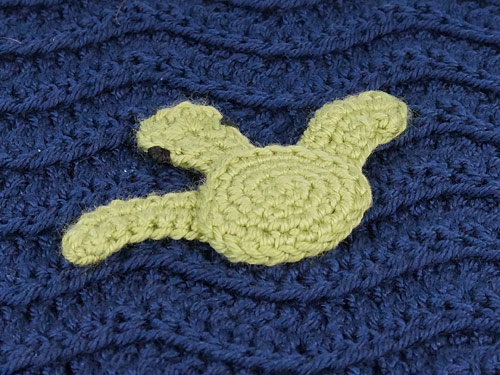 ---
If you're not ready to make your Baby Sea Turtle appliqués just yet, don't forget to heart and queue the pattern on Ravelry so you don't forget about it:
Baby Sea Turtle Hatchlings: 
Baby Sea Turtle Appliqué: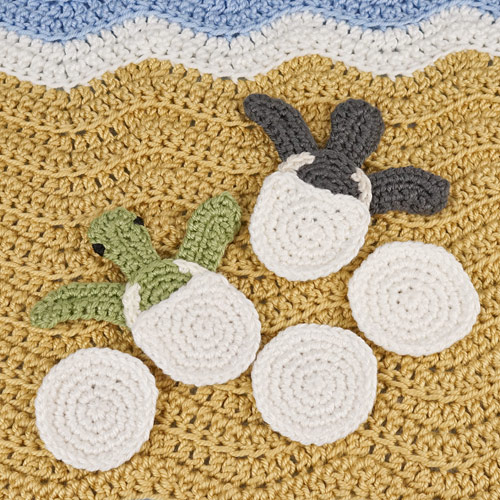 I hope you'll enjoy adding these turtles to your next beach blanket!
Which do you prefer: the flat or stuffed turtles? (Or both?!) Would you like to see more PlanetJune Appliqué patterns, or should I focus only on amigurumi designs?
Do let me know what you think in the comments…