This post was originally published on my old papercraft site, Folding Trees.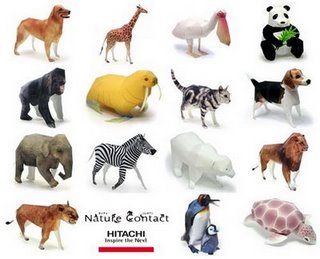 Hitachi Japan have created some endangered species animal paper models. I thought I'd try their sea turtle model so I could give you a quick review.
The colours printed less vibrantly than shown on the website, although I accidentally printed it onto cheap paper using my printer's economy settings, so that's probably why! The model only has 2 pieces (head and body) and printed onto 1 sheet of paper. Although the key is written in Japanese, you really don't need instructions (and see my previous tutorial on this type of paper model if you need more assistance). Cut around the solid lines, fold the dotted lines, glue the tabs – it was very straightforward and I'm impressed with the result of such a simple design: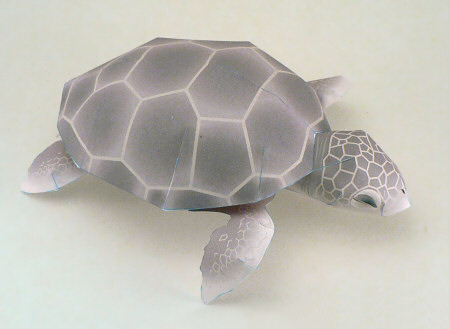 So cute!
If you like animals, don't forget to check out the other models in the series too.