AmiDogs Set 3 includes:
Siberian Husky (or Alaskan Malamute)
Welsh Corgi (Pembroke and Cardigan varieties)
German Shepherd (aka Alsatian)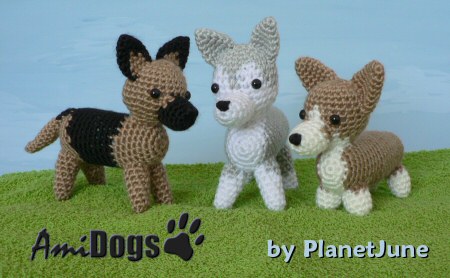 The patterns are available individually, or as a value-priced set of all three. If you'd like to purchase them, you can click through to my store to buy (and scroll down; the latest dogs are at the bottom of the list!)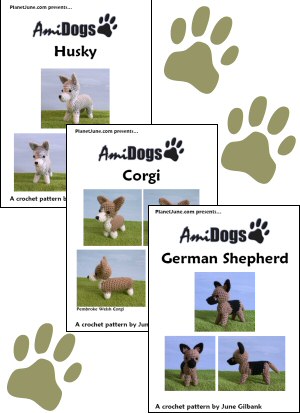 Enjoy!