My little chihuahua has made a new friend!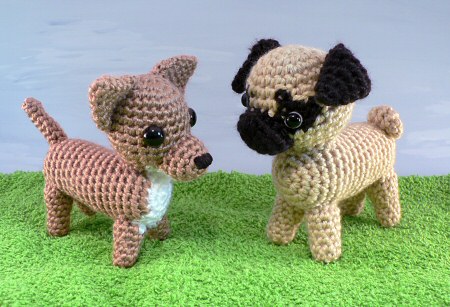 I've been getting requests for a pug pattern for months, so I thought it was about time I did something about that. Sorry, people who have requested other breeds – I'm still working down my list! I let my ideas percolate in the back of my mind for a while, and then when I can see the design clearly in my head, I start to make it. I definitely have a few more AmiDogs in mind for the coming months, so don't worry if I haven't got around to your breed yet.
Anyway, back to the Pug: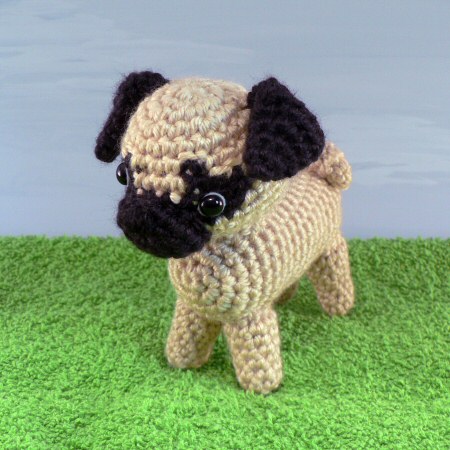 Aww, isn't he a cute little puppy? I hope you think so too.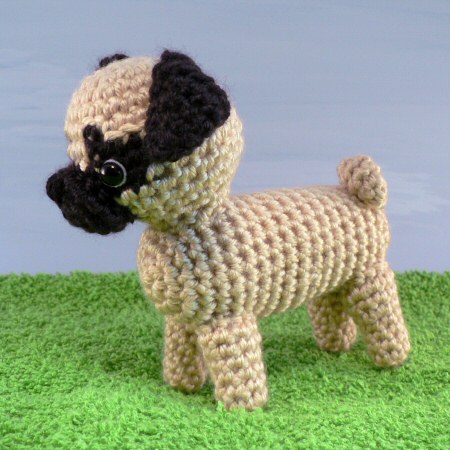 The pattern comes with fully-illustrated instructions to make the fawn and black pug, and a slightly simplified design (it's a bit easier to make with no colour changes) to make an all-black version.
If you'd like to make the little pup, the Pug pattern is available right now in the PlanetJune shop! And if you haven't picked up the Chihuahua pattern yet either, there's no time like the present…