Sorry for the blog silence; Dave and I have just got back from our vacation in Hawaii! It was long overdue, and it was wonderful. It was a bit of a shock when we got back home though; going from this: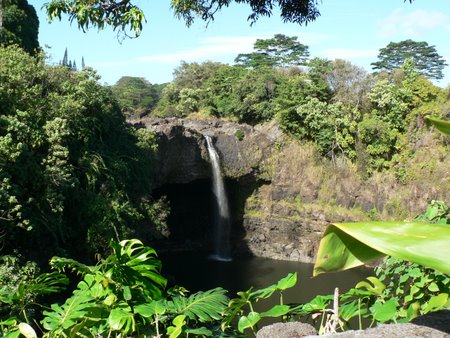 to this: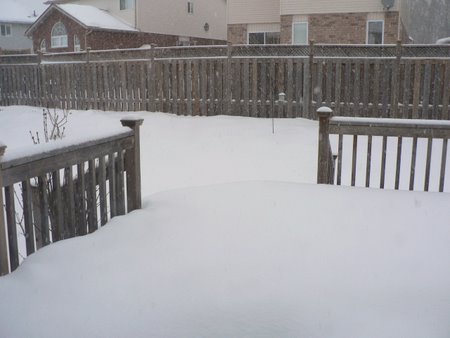 Winter really hit while we were away. And our snowblower is refusing to start up… 🙁
Nothing much craft-related to report; I crocheted half a sock on the flights to Hawaii, but was too exhausted on the way back to finish it. We didn't really do much shopping there either, but I did manage to pick up some locally-crafted jewellery from a Farmers' Market, some fabric and a book on how to make crocheted leis.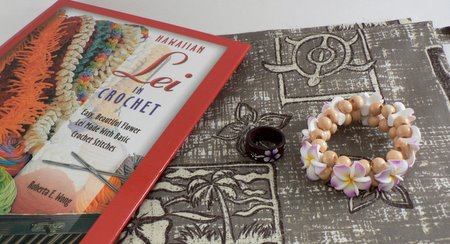 Those polymer clay flowers are just begging me to try to replicate them!
Really, we went to see the local nature and wildlife, and we saw plenty of that – stunning scenery, beautiful exotic plants and all sorts of interesting birds and animals. I won't go into long-winded details here, but my holiday journal and photos of all the amazing things we saw will all be online if you'd like to live it vicariously through me. I'm still working on the write-ups for the last couple of days – check back there soon if you want to see the rest of the trip…
Now I'm refreshed and inspired and now I can't wait to get back into making stuff, once I've finished sorting through the rest of the holiday pics. We had a wonderful time, but it's good to be back home. Aloha!