For my last design in 2008, I wanted one more small dog to complete my 'mini' set; a breed with a distinctive look to complete my trio…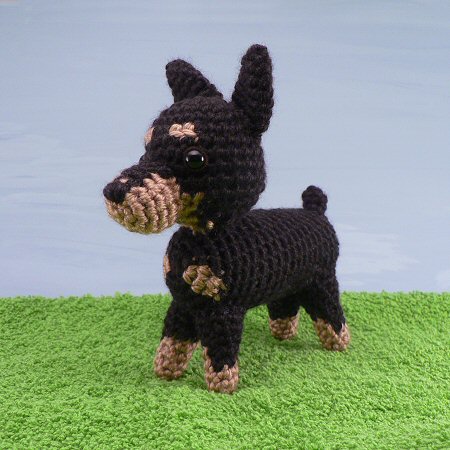 The Miniature Pinscher is adorably also known as the 'Min Pin' – how cute is that?! My Min Pin is just over 6″ long and worked in worsted weight yarn and an E (3.5mm) hook. You could also make a one-colour Min Pin by just omitting the colour changes.
And here's the complete AmiDogs Set 4 (Chihuahua, Miniature Pinscher, and Pug):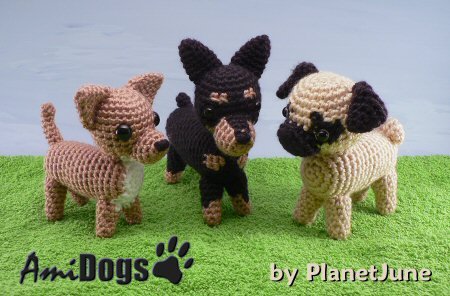 The Set 4 patterns are available individually for $4.50 each, or $11.25 for the set of 3 – all available from the store right now!