Every time I say I'll take a little break from AmiDogs before adding another breed, something happens to change my mind! In this case, a pattern commission from an Akita owner.
By the way, I love to get commissions for new patterns! (If you'd like to commission a pattern, get in touch – my rates vary depending on whether you'd like an exclusive pattern or if I can also sell it in my shop, and if so how popular I think it's likely to be.)
So AmiDogs breed #16 is… the Akita!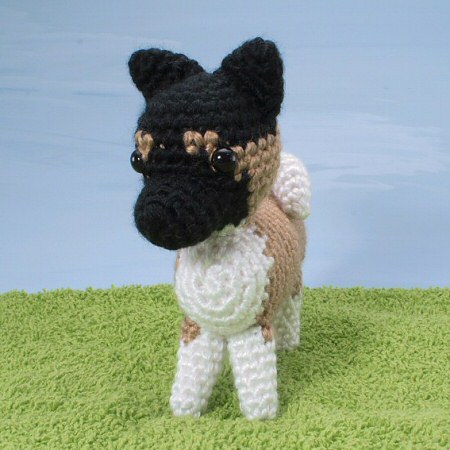 What is an Akita, you may ask? Well, in my research for this design, I discovered there are actually two breeds of dog called Akita. The American Akita that you see here is the breed you'll see called 'Akita' at dog shows etc. The Japanese Akita (or Akita Inu) looks more like a large Shiba Inu (who I've already reproduced in crochet!)
The Akita has a short muzzle, pointed ears and a long bushy tail that curls over his back, as you can see: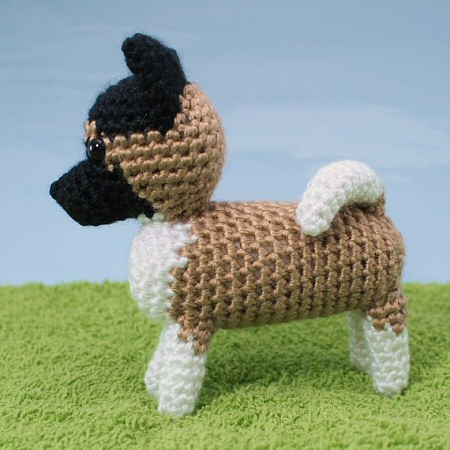 If you'd like to buy the AmiDogs Akita crochet pattern, you'll find it in the shop as a stand-alone pattern, or, as always, you can save some money by including it in a custom set of any 3 AmiDogs patterns of your choice 🙂
I hope you like my Akita! I think he's a cutie, don't you?